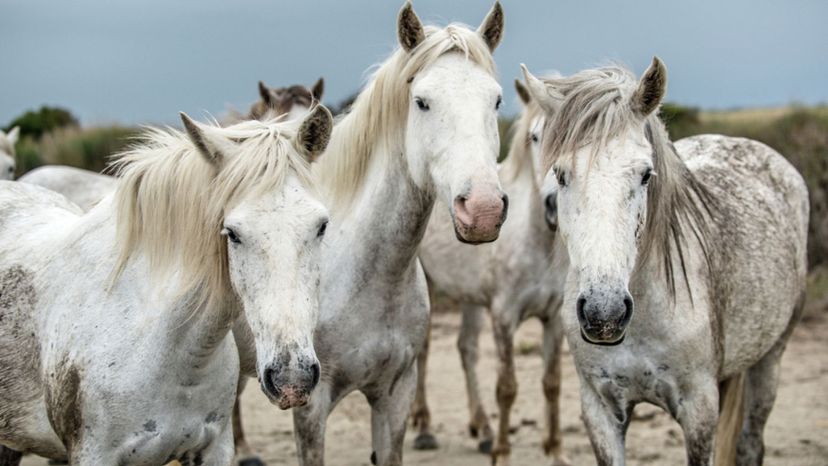 Image: shutterstock
About This Quiz
Calling all horse experts! Amateurs need not apply! 
You are about to embark on one of the most difficult quizzes known to horse! Err, we mean man! Woman! Oh, it doesn't matter! Just make sure you're an expert or else you could fail miserably and walk away with a long face ... get it? Long face!?
Now, let's get down to business. If you're up for this challenge, we have to get a few facts straight. Did you know that there are more than 350 breeds of horses in the world? Don't worry, we're only quizzing you on 40 of them! And how about this ... these horses are all categorized into four major groups. These include light horses, heavy horses, ponies and feral horses. What's a feral horse, you ask? Come on now! You're an expert, aren't you!? Well it's about time we find out ...
So giddy up and get ready to trot ahead. We'll show you a photo and you tell us the breed. Think you're smart enough to stay in the saddle, or will you fall off that horse? Well, if you do fall, don't forget to get back up! And remember ... hold on tight, this quiz is about to take you on a ride!