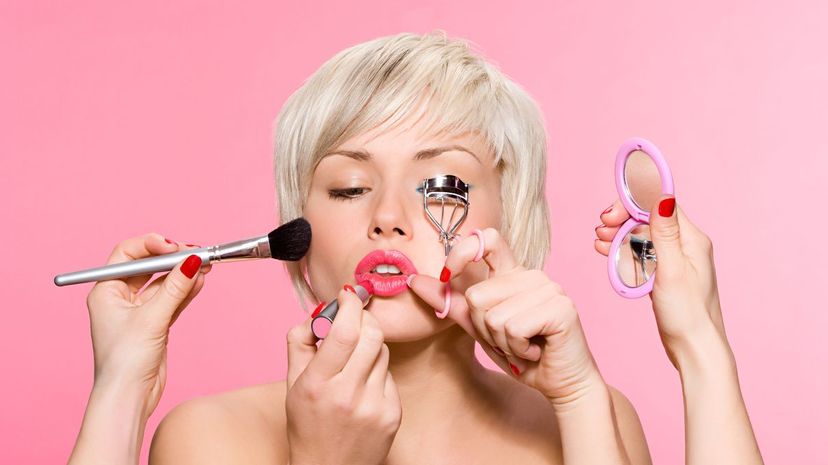 Image: Image Source / Image Source / Getty Images
About This Quiz
Would you rather skip a shower for an entire week or post a picture of yourself with smeared lipstick? Yup, we know this is a strange question, but if an easy one like this is giving you trouble, then you're going to have lots of fun with this challenging beauty quiz!
There's often a spotlight on beauty for the gorgeous evening looks, trendy new makeup shades and avant-garde fashion. But this spotlight rarely focuses on mishaps. You know, little whoopsies like too-dark foundation, chipped manicures and orange eyeshadow (because what's the occasion for that)?! So while it's tough to look at a picture of someone with too much blush on or with overly bushy eyebrows, it will also (hopefully) create a sense of appreciation for the tools and knowledge that you already have. 
Maybe you know better than to leave the house without sunscreen on, or perhaps you would rather use bronzer for the rest of your life over eyeliner. No matter what, just don't choose yellow mascara over its purple counterpart (yeah, we tried that; it didn't work out so well for us). Whatever your beauty preferences may be, it's time to play our hardest "would you rather" quiz now!