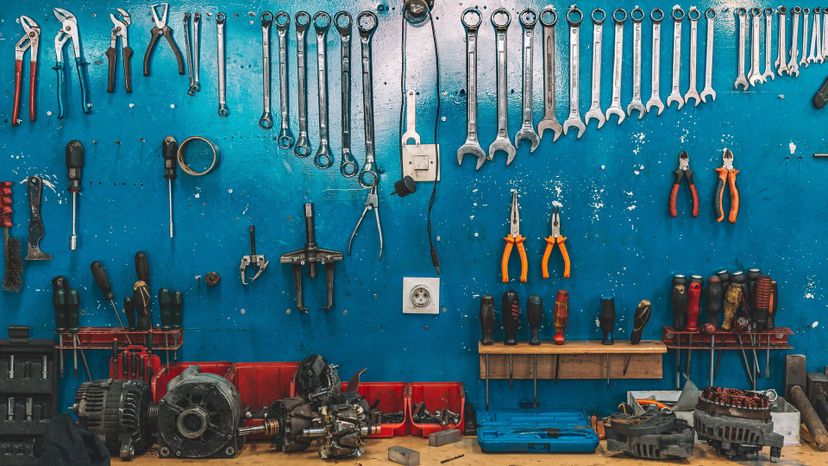 Image: Getty Images / DigitalVision / Michael Blann
About This Quiz
Get to work! Here's an awesome lineup of tools that is sure to brighten any do-it-yourselfer's day!
Automotive restoration and plumbing are two very different professions in many ways. Plumbing has been around for millennia, with evidence of water systems being utilized in the cities of the ancient Chinese, Indian, Greek and Roman civilizations. On the other hand, mass-produced automobiles didn't come along until the Ford Model T in the early 1900s. Plus, the art of automotive restoration took a few decades after that to really get under way.
What both plumbing and automotive restoration really have in common, however, is that over the time of their existence, each has produced unique tools which are particularly suited to tasks in that profession. Some of these tools are dedicated "unitaskers" which only the true professional will ever use. Those are the ones which many people might not readily recognize. That is, unless you are truly passionate about doing your own repair work around the house and in your garage!
So, if you know how to change a basket drainer or perfectly prep for a paint job, you should have no trouble working your way through the list of gadgets in this quiz. It's time to prove that your knowledge of tools goes far beyond hammers and screwdrivers - take the quiz!
Getty Images / DigitalVision / Michael Blann