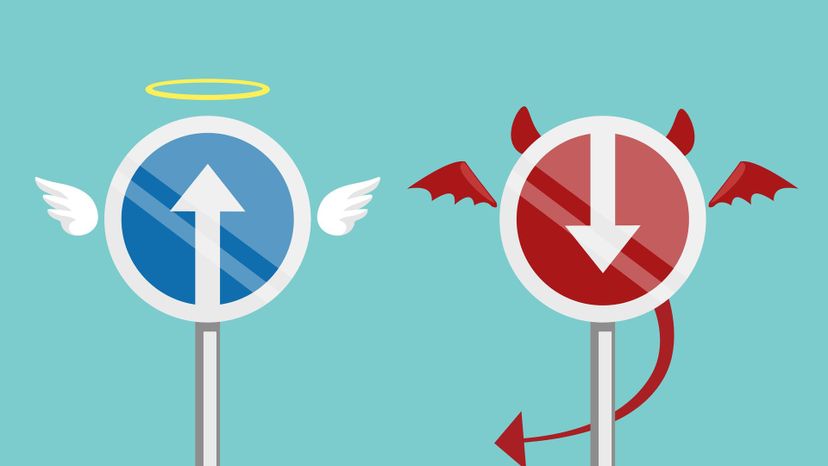 Image: Shutterstock
About This Quiz
How are your morals? When it comes to your standards, thoughts and actions, where are you on the scale? We know that you want to be "good," and there is no doubt that you are a good person at your core, but do you ever get tempted to do something wrong? If you find a wallet on the ground with $20 in it, do you keep it or turn it in? What if you find a wallet containing $2,000 dollars? What about $20,000?  
Or what about if your significant other has been grumpy and distant lately, and someone you find attractive is hitting on you? Do you mess around with them? What if you know that you will never get caught...does that make a difference?
The decisions we make and the things that we do are always judged, whether it be by society, our friends, our family, our coworkers or even good old-fashioned self-judgment.  No one is perfect, and it's okay to mess-up sometimes. It's whether or not you keep making less-than-stellar choices that can have a significant impact in the end.
Take this quiz, and find out where you stand on the morality scale. Don't worry! We won't tell anyone your score!