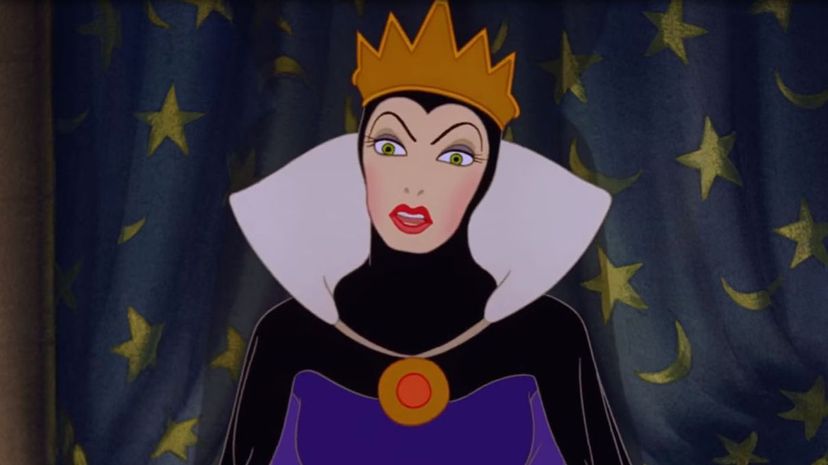 Image: Walt Disney Productions
About This Quiz
Some of our greatest role models come from fiction, and the human imagination never seems to tire of royalty. There have always been legendary queens in our favorite stories, women of great beauty, grace and perhaps magical abilities to boot. 
Queens are as different as the realms over which they rule. There are benevolent, kindly queens and jealous, power-hungry queens. There are warrior queens and diplomat queens, queens in possession of great knowledge and queens with legendary skills. Some queens inherit their crowns, whereas others get elected, marry into the position or obtain power by usurping somebody else. These days, authors and filmmakers are moving increasingly away from depicting queens as beautiful wives of kings and bearers of heirs; today's royal women are usually depicted as strong, independent and fierce in one way or another. 
Not only are the queens themselves diverse, but the fantastical kingdoms (... erm, queendoms) where they rule vary as much as the human imagination allows. (Which is to say, a lot.) Some are canon Arthurian, replete with knights and dragons. Some are based on ancient tales of gods and goddesses. Some are full-on sci-fi, and their royals have to hurtle around outer space to get from one end of the realm to the other. 
Where would YOU rule? What would your reign be like? Take this quiz and find out whose royal blood runs in your veins, which leading lady of fiction you most embody.