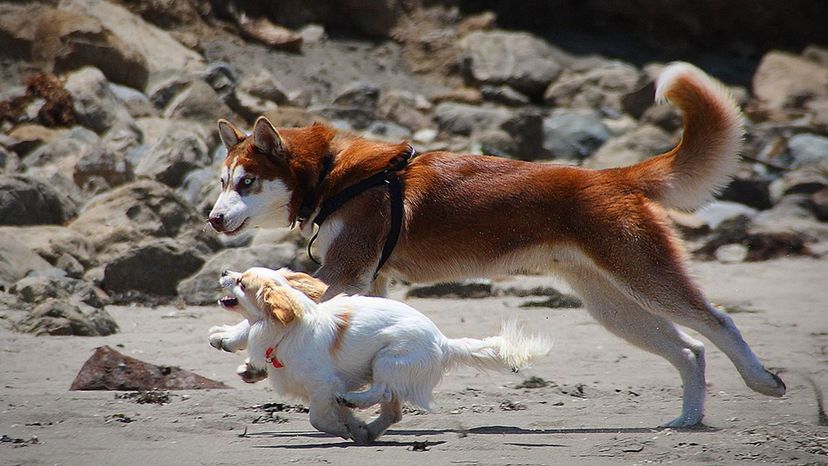 Image: By Jeffrey Pang from Berkeley, CA, USA (Summer Fun), via Wikimedia Commons
About This Quiz
Dogs are all different, and so are people - but dog breeds give you some basis for understanding dogs (whereas, as we all hopefully learn by the time we're three or four, only a fool thinks they know much about who a person is by looking at them). That means it's a lot easier to figure out a person by identifying their corresponding dog breed than it is to simply ask them directly about themselves. Knowing your inner dog breed shines a light on how teachable, sociable, intelligent, active, or thoughtful you are. It's the ultimate insight. That's what this quiz is all about - using a word association test to do it!

A word association test is like a Rorschach test but with words - that is, it's like those inkblot tests where one person sees a bird, another sees two people kissing, and a third sees their father repeatedly expressing his disappointment before getting behind the wheel of the family sedan with a bottle in his hand (look, psychology is complicated).
We're going to give you some words, and you're going to tell us what you think of when you hear that word. That will point us to your ideal dog breed, which in turn will enlighten us and hopefully you regarding who you are deep down. It's time to get started.