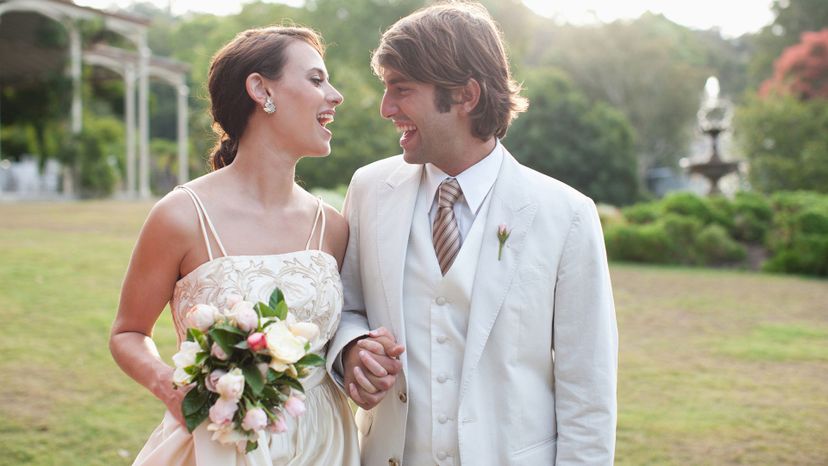 Image: Tom Merton/OJO Images/Getty Images
About This Quiz
Marriage has taken many forms over the last 10,000 years. Among the most common kinds of marriage were polyamorous arrangements where one man would grab all the women he could and hang on to them. There were also rules whereby rapists could escape punishment if they married their victims, and people (mostly women) could just be handed over in wedlock to seal a business deal or an alliance. 
Until about 100 years ago, women were legally shut out of owning their property or making money in most professions, meaning that marriage was often the only option if they wanted to eat. All this meant that traditionally, marriage has been a source of a great deal of abuse, misery, corruption, and cruelty.

Happily, in today's slightly saner world, marriage is primarily about two things: love and teamwork. People choose a partner who they hope will be their very good friend - indeed, some people overload their partner with too many expectations in this area, though many do not fall into that trap. They also know that marriage is still a practical choice, where you are selecting a teammate with whom to take on the world. Are you ready to sign that binding contract, and be that teammate to someone else? Let's find out!