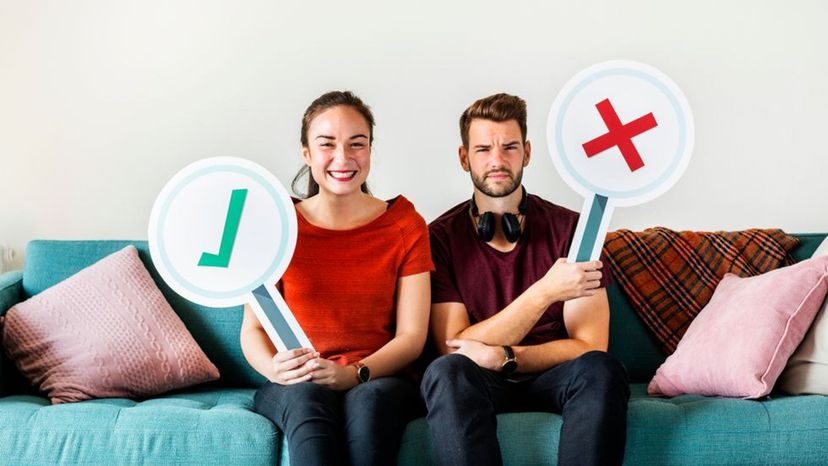 Image: Shutterstock
About This Quiz
We know you have beautiful eyes! In fact, the windows to your soul are one of the most unique features you possess. Once you answer yes or tell us no, we're quite sure we'll be able to say what color your eyes are. Though, we'll need to get to know you first. 
Throughout history, eye colors have been associated with particular traits. While those with brown eyes are said to be more serious, those with blue eyes are rumored to be more sensitive. By learning about how you look at the world, the traits you share with specific eye colors will reveal your own eye color.
Instead of asking you to explain yourself, this quiz simply requires you to say yes or no. We will ask you a series of questions that will let us get inside your personality. From the way you view beauty to the way you shop for the latest fashions, the traits you share with those associated with your eye color will become as clear as at the optometrist when they finally get the right lens.
We think we'll get your eye color right, but you'll have to give us some definitive answers. Are you ready? Yes or no?