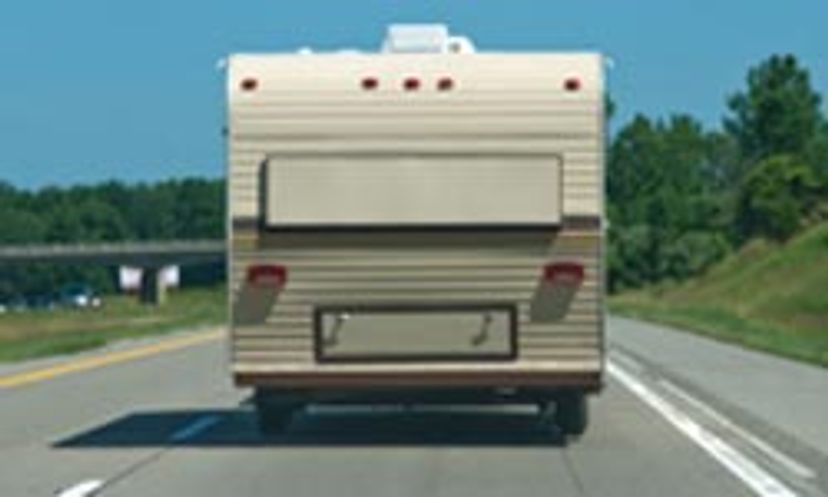 Image: Doug Cannell/iStockphoto
About This Quiz
Do you know exactly why trailer momentum, inertia and braking are so important? Take the Towing Basics quiz to see how much you know about that heavy load you're taking along on your trip.
Speeding can cause a trailer to:
When driving while towing a trailer, it is important to consider the trailer's:
Trailer brakes are usually:
Electronically controlled brakes
Where should safety chains be applied?
What number tells you the combined weight of your fully loaded trailer and vehicle?
Gross combination weight rating
What number tells you how much your trailer weighs when it is fully loaded?
What number tells you how much weight your trailer hitch and ball mount can handle?
What piece is found on the end of a trailer tongue?
What part of a trailer extends out to connect to the towing vehicle?
Which is an example of a common trailer hitch system?
Weight-distribution hitches
Weight carrying hitches, weight-distribution hitches and fifth-wheel hitches are all examples of common trailer hitch systems.
How Trailer Towing Safety Works
Doug Cannell/iStockphoto