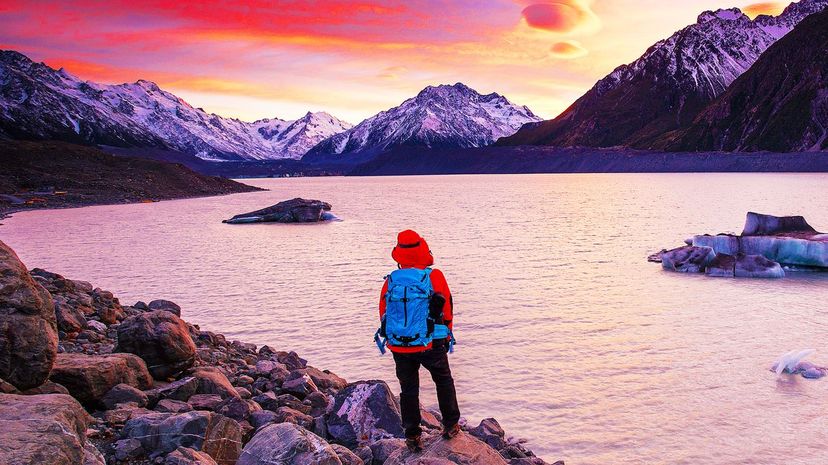 Image: Fakrul Jamil Photography / Moment / Getty Images
About This Quiz
These mysterious islands that sit atop a submerged mountain range hide many secrets and wonders. Settled by exploring Eastern Polynesians over 750 years ago, New Zealand is a favored destination for tourists worldwide who come to see its volcanos, geysers, fjords, mountains, beaches and witness aspects of Maori culture.
No place on earth offers such a tantalizing variety of geologic features available for the world traveler to visit and experience. 
Sandy beaches just waiting for warm footprints and cool cocktails; mountain peaks that would make an Orc yearn for Mordor; steaming mud baths warmed by caverns of molten magma deep beneath the earth's crust; spectacular geysers shooting scalding hot water and steam high into the air; active volcanos, hillsides planted with vineyards and deep, cold fjords left over from ancient oceans. 
One can learn about the original settlers of New Zealand, the Polynesian Maori who traveled thousands of miles across the open ocean to settle there. Many decedents of these people still call these islands home. 
The beauty of the South Island's mountain ranges so struck Lord of the Rings filmmakers that they feared moviegoers would think the landscape footage was faked with CGI — too amazing to be real. 
So let's explore a feast for your senses and see what you know about Australia's Northern cousin. Don't forget to brush up your Polynesian.
Fakrul Jamil Photography / Moment / Getty Images