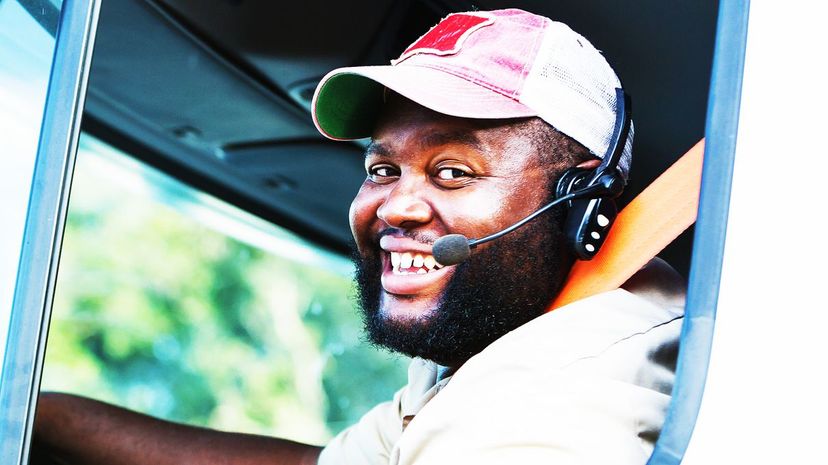 Image: kali9 / E+ / Getty Images
About This Quiz
While most of us are locked away in offices or attached to our computers, there's a group of hard-working people out there doing a job many of us would like to try: Driving the open road in a big rig. There's a feeling of freedom associated with over-the-road trucking. We'd keep our own company while talking with our fellow drivers over the CB radio, watching out for each other and getting the job done. If you've ever felt this urge, this quiz will see if you have what it takes to speak their language!
Of course, truckers have their own stresses to deal with each day on their job, not the least of which is trying to share the road with much smaller vehicles whose drivers often don't respect the tractor-trailer's size and space needs. Add to that the fact that many truck drivers are independent operators, running their own businesses as they're running down the road. Only truckers truly know what truckers have to handle on a daily basis, and that bond forms a community as they travel down the road.
Any group of people doing a similar job will start to develop their own jargon and verbal shorthand, but truckers have made this an art form all their own. Police became "smokies" and "bears," going to "Choo-choo" means you're headed for Chattanooga, Tennessee and the multiple "10" codes became their own language.
This quiz will test your knowledge of the lingo of these road warriors who make sure your shelves are stocked and your gas tank never runs dry. Do you think you can break the trucker's code? If that's a big 10-4, put the hammer down, dodge the paperhangers and let's hit the road!
kali9 / E+ / Getty Images