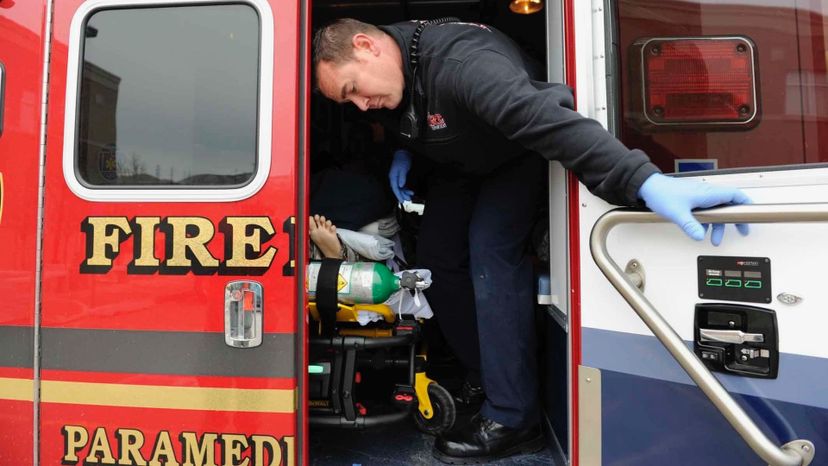 Image: Wiki Commons
About This Quiz
From shears and ring cutters to pen lights and stethoscopes, EMT personnel are trained to utilize a variety of tools to help patients in distress. A whole variety of drastic situations can be solved with the expertise of EMT and their applicable tools and equipment.

Some of these tools may be well-known to you, such as eye cups, blood pressure cuffs and thermometers. Other tools, like heamogulcometers and telemetry monitors, may sound foreign, but are essential to measuring specific vitals of a patient. The heamogulcometer for instance, is used to read the blood glucose levels of a patient. A telemetry monitor, on the other hand, is used to measure the heart activity of a patient.

These tools may be a piece of cake to use by EMT personnel, but can you identify some of them? Think you know the difference between a trauma dressing and a vital signs monitor? Or how about the difference between a neck brace and a spinal board? It's time to take the True or False: EMT Tools Identification Edition quiz now to find out!