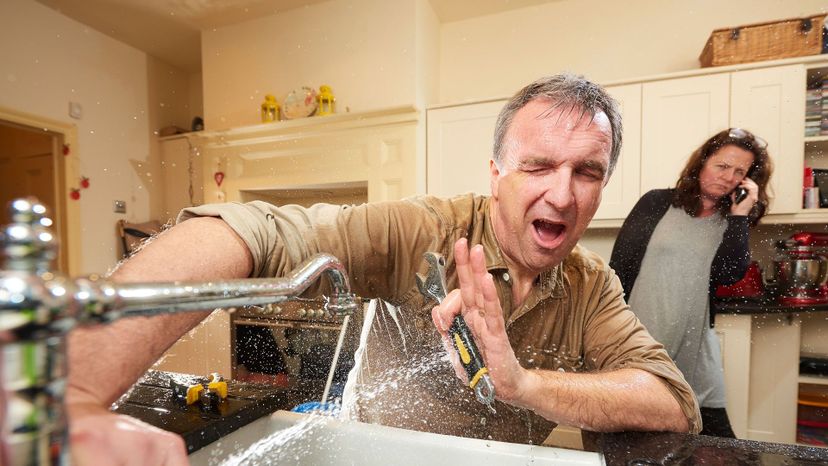 Image: sturti / E+ / Getty Images
About This Quiz
Plumbers utilize many different kinds of tools for home and corporate plumbing jobs. Some of these jobs include freezing pipes, adjusting under-sink fixtures and even soldering pipes together. Whatever the job may be, a plumber needs to be ready with a wide array of applicable tools.

Some of these tools are recognizable, like a spanner, hammer or a screwdriver. Other kinds of tools, like a pipe cutter, basin spanner or an angle grinder, are not as obvious for someone who doesn't do a lot of plumbing work. Fortunately, plumbers are experts with these kinds of tools and are always ready to tackle any plumbing job of varying difficulty.

Do you think you can recognize all of the tools in this plumbing quiz? Will you be able to tell the difference between a soldering pad and an SDS drill? Or, will you recognize the differences between a file set and a pressure tester? If you're ever unsure, be sure to utilize the hints for every question!

Don't wait, take this True or False: Plumbing Tools Edition quiz now to test your plumbing tools knowledge!

sturti / E+ / Getty Images