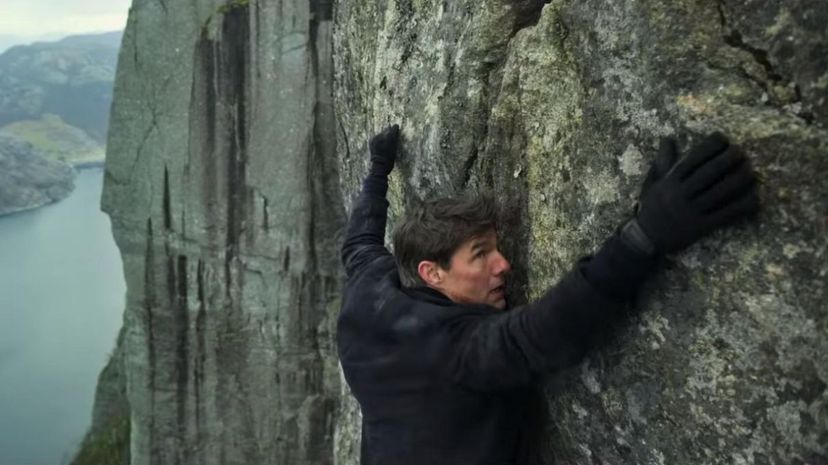 Image: Skydance Media / Bad Robot Productions / TC Productions / Alibaba Pictures
About This Quiz
In 1996 the world was gifted with a brand new spin on the "Mission: Impossible" TV series. With more advanced spy gear, slicker editing and — not to mention — Tom Cruise as Ethan Hunt, the new spy in charge, a single movie turned into a still-growing franchise of fast-paced, action-packed movies. The "Mission: Impossible" films have redefined what it means to perform a stunt (as an actor, not as a stunt double), and they include some of the most impressive feats of explosive, heart-pounding storytelling around. Each film brings new agents, different villains and even more double-crossing. The audience is never 100 percent sure who they can trust, and it's that element of the unknown that makes the movies so much fun to revisit.
Your mission, should you choose to accept it, is to show off your knowledge of all six "Mission: Impossible" movies. In a franchise where nothing is as it seems, this may prove more difficult than you might expect. Pay close attention to the details, keep your friends close (and your enemies closer), and get ready to show off your IMF-approved adventure skills; your life might depend on it.
So, cue the theme song, grab your spy gear, and test your knowledge of the "Mission: Impossible" film franchise!