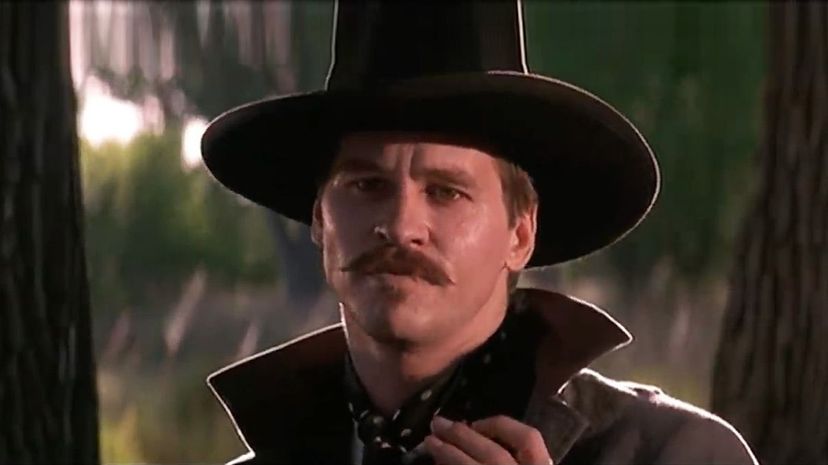 Image: Hollywood Pictures / Cinergi Pictures
About This Quiz
Although it was only a modest success upon its release in December 1993, "Tombstone" has gone on to gain a reputation as one of the most famous westerns ever made. Set in the 1880s in the boomtown of Tombstone, AZ,  the film is based on the real-life events surrounding Wyatt Earp's war with a group of outlaws known as the Cowboys. 
Starring veteran actor Kurt Russell as Wyatt Earp, "Tombstone" features a top-notch cast. With Sam Elliott and Bill Paxton as brothers Virgil and Morgan Earp, Val Kilmer rounds out the ensemble with a scene-stealing performance as the legendary gunfighter and gambler Doc Holliday.
Although the film plays fast and loose with the facts, it makes up for its lack of historical accuracy with sheer entertainment value. Packed with memorable performances, classic "big sky" cinematography and some of the most quotable tough-guy dialogue ever committed to film, "Tombstone" holds a hallowed place among 1990s cult movies and in the hearts of Western fans.
If you're a "Tombstone" superfan, then you're our huckleberry! It's time to strap on your movie trivia six guns and meet us at the O.K. Corral. Can you outdraw us in this "two truths and a lie" showdown?

Hollywood Pictures / Cinergi Pictures