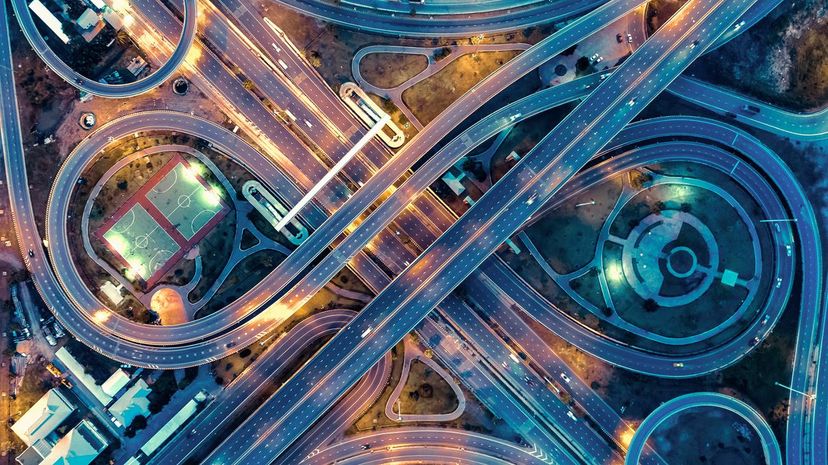 Image: anucha sirivisansuwan / Moment / Getty Images
About This Quiz
Driving has become more and more complicated as technology has advanced. Back when people rode horses everywhere, there were no rules. There were no roads. You could ride your horse wherever you wanted. Park it wherever you wanted. Speed as fast as you wanted.
Then came the horse and buggy, which allowed people who didn't know how to ride a horse to travel via horse. There were still no paved roads, however, and still no rules. By the late 19th century, the gas-powered car was invented and introduced to America. The roads weren't paved, but they were packed with horses, buggies, wagons, cycles, people and more. To make matters worse, there were no rules. Some people drove on the left side of the road, in tradition of horseback. Some people drove on the right side of the road, in tradition of change. Some people zigzagged from sidewalk to sidewalk. Some people woke up one day and decided to enact traffic laws.
The first traffic light went up in Cleveland in 1914. Street signs as specific as "No Left Turn" began popping up across the country a few years later. The first road was paved in 1919 in Michigan. The rest is history. Today, if you don't know the rules of the road, you simply can't be on the road: walking, talking, driving or otherwise. 
What do you know about American traffic laws? See if you can pass this quiz about the U.S. rules of the road.
anucha sirivisansuwan / Moment / Getty Images