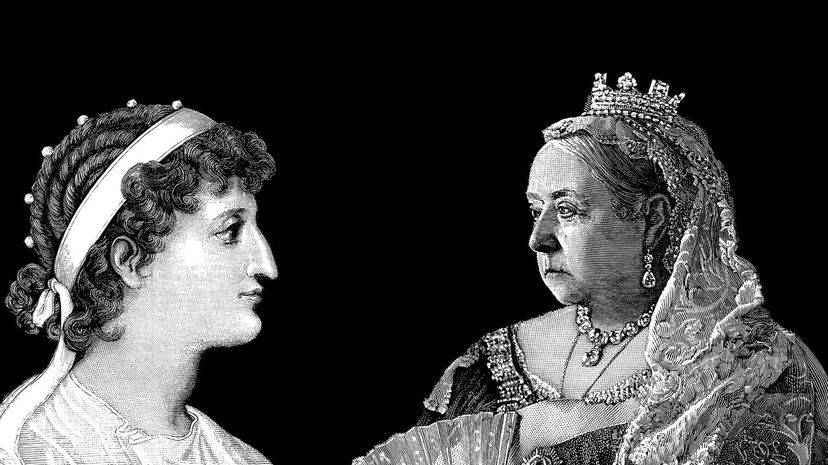 Image: whitemay / pictore / DigitalVision Vectors / Getty Images
About This Quiz
Throughout history, most societies have been monarchies—most of the time, anyway! That means that history has often been defined by the reigns of particularly epoch-shaping monarchs. These are the rulers whose period in "office" was historically significant, either because it was an utter disaster, because it was a period of particular power or competence or, more often, because it was simply a pivot point in history during which the map of the world was forever rewritten.

While most sovereign rulers have been men, thanks to antiquated laws regarding primogeniture, a startlingly high percentage of these highly notable monarchs are women—and while a few are as significant as Cleopatra and Victoria, none are more so. Cleopatra was the last of the Ptolemaic pharaohs, the one who tried to stand up to Rome and paid for it. Victoria was synonymous with the British Empire at the peak of its power. Both are fantastically important in world events. After all, it's pretty rare that someone can be known only by a single name, hundreds or thousands of years after the fact, and have it still be instantly obvious who we mean! 
It's time to compare the deeds of these two great queens, to see how well you know the differences and similarities between them. Let's get started!



whitemay / pictore / DigitalVision Vectors / Getty Images