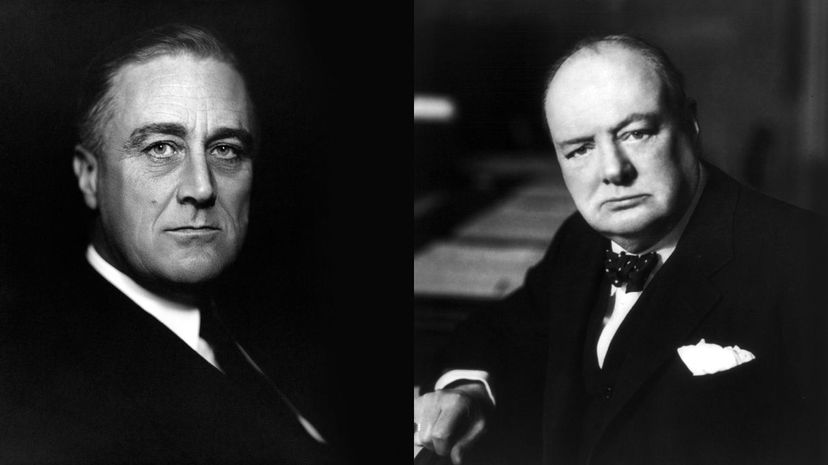 Image: iQHA8LCrsSxF4Q at Google Cultural Institute / Russell and Sons via WikiCommons
About This Quiz
From the beginning of the 20th century, through the troubles of the Second World War, FDR and Winston Churchill rose through the ranks in their respective counties to become two of the most prominent statesmen of their era. By the end of their years of service, both leaders established legacies that endured for decades after they had left office. Even today, both of them are viewed as heroes who led the way during one of humanity's darkest hours. 
Of course, that doesn't mean that FDR and Churchill shared everything in common. They were quite different in many aspects, from their political views to their paths to the top offices in each of their countries. Both of them, no doubt, had a knack for inspiring people, but they also had different obstacles that stood in their way, forcing each leader to make sacrifices while also staying true to their core values. 
Are you prepared to see if you know what qualities and facts separate these two great world leaders? Do you know about their upbringings, or how they first got into politics? Will you know the policies they implemented that shaped their time in office? Here's a quiz where you can find out.
Don't wait. It's time to see if you were paying attention in world history class.
iQHA8LCrsSxF4Q at Google Cultural Institute / Russell and Sons via WikiCommons