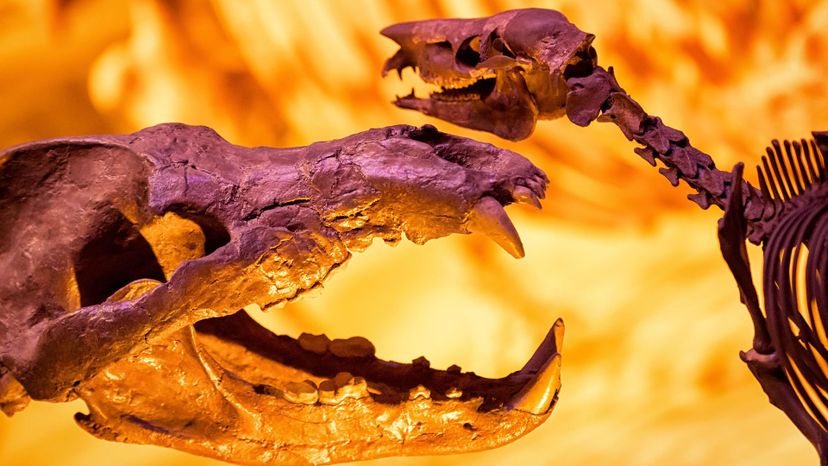 Image: Hillary Kladke / Moment / Getty Images
About This Quiz
Can you tell the difference between a turtle and a leaf, or a dinosaur and a tiger? Sounds easy, right? But what if you were trying to tell these things apart using only their remains -- their very, very, very old remains? When a living thing passes on, they leave behind physical remains in the form of flesh, bones, hair or shells. Over time, and under the right conditions, these remains can be preserved by the forces of Mother Nature herself, resulting in a physical record of a life lived long ago.
Of course, this process, known as fossilization, doesn't happen overnight; in fact, for an object to be considered a fossil, it must be at least 10,000 years old, and some of the oldest known fossils date back 4 billion years or more! These fossils can range from bacteria that's too small to see with the naked eye to enormous dinosaurs -- like the mighty T-Rex you might see in a Natural History Museum. Some are formed from hardened bone or shells, while others are mere imprints or casts, and still others are preserved in amber, oil or petrified wood.
These fossils provide valuable clues to the past, and are revered by geologists, paleontologists, zoologists and other scientists. Fossilized remains are so exciting that even remnants of bodily waste -- think poo from a dinosaur or ancient mammals -- are carefully preserved and examined by those in the scientific community. If we show you a picture of a fossil, do you think you can identify what it used to be? Take our quiz to find out!
Hillary Kladke / Moment / Getty Images