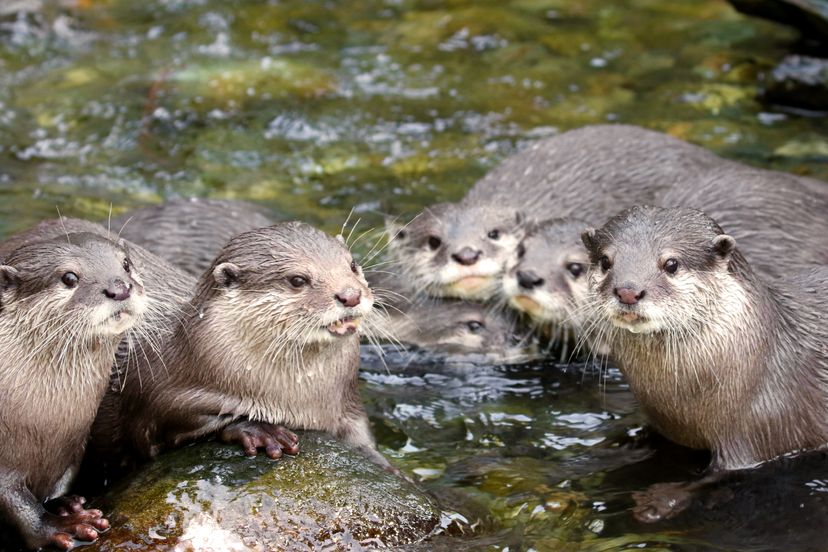 Image: Mirko_Rosenau/iStock/Thinkstock
About This Quiz
Some animal group names are so obvious as to be boring. A litter of puppies? No kidding. A pack of wolves? Snore. And of course, you probably also know that fish travel in schools. But when it comes to animal collectives, some gathering names can get pretty strange. Perhaps this is because there are just so many living things in the world, forcing experts to get creative when naming animal gatherings. In fact, of the 8.7 million different species of living things on the planet, scientists estimate that one to two million of them are animals!
Not all animals travel in groups, however. Some are perfectly fine on their own, and don't require backup of any sort to survive or thrive. For example, polar bears, platypuses and leopards are just a few of the species that only meet up with others for mating purposes (because there are some things you just can't do by yourself).
Others, however, need a Taylor Swift-sized squad to take care of business. Starlings (a type of bird) have been known to get together in groups of up to 1.5 million at a time! But that's nothing compared to herring, who rub fins with up to several billion other little fishies in one giant group! You know that little factoid now, but what about the name of a group of jellyfish, otters or ladybugs? Take this quiz to find out!
Mirko_Rosenau/iStock/Thinkstock