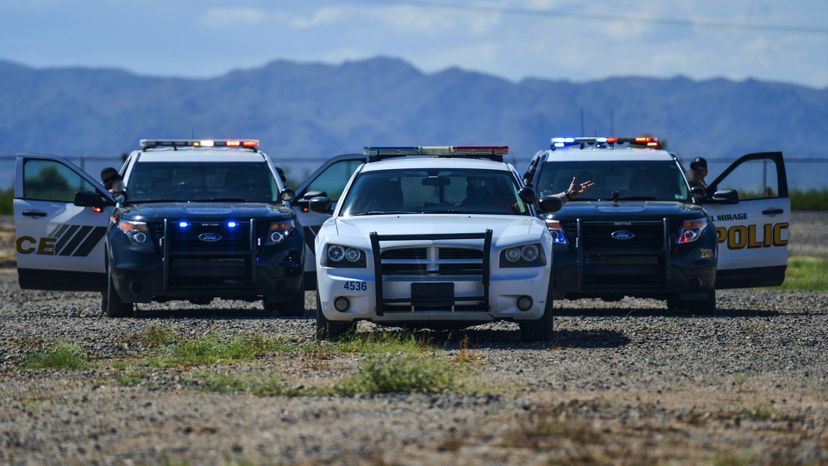 Image: Pixabay / Military_Material
About This Quiz
Police personnel have used many different types of vehicles for bomb squads, SWAT teams and for prisoner transportation. While the make and model depends on the type of police personnel, as well as the city, state and country, police vehicles have been around since cars were first created.  Today's police cars are more like mobile computer platforms, with all manner of electronics on board, but some things never change. If it's a cop car, it needs to have a burly engine, stout tires and a reliable powertrain.

Some vehicles are very well-known, while some are not so obvious. The AMC Javelin, for instance, was a popular police car in the 1970s, while various Plymouth models were notable between the 1950s and the 1980s. More popular police vehicles includes models by Dodge, Chevrolet, Ford and Chrysler. High-end vehicles, such as SAAB's and Mercedes, have been also utilized by police personnel.

So, do you think you can tell the difference between a Dodge Dakota and a Ford Fairmont? Or, how about the difference between a Chrysler Sebring and a Mercury Marquis? We're about to test your knowledge on both new and old police vehicles, so get ready! Take the quiz now to test your knowledge on all the different types of police vehicles!

Pixabay / Military_Material