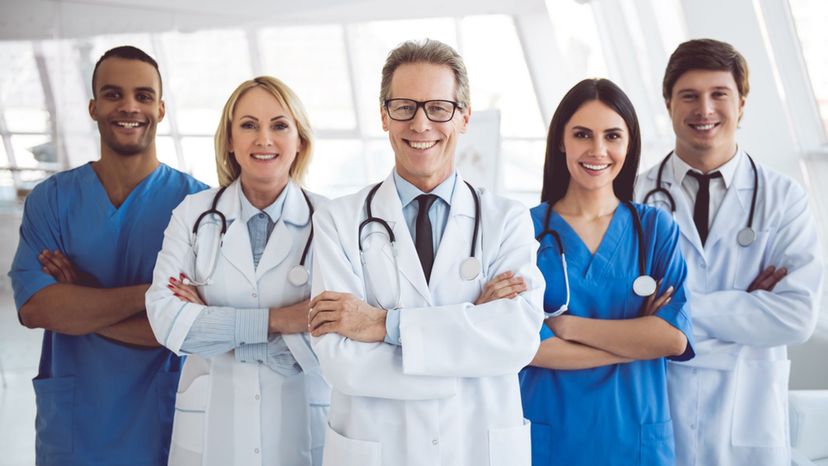 Image: Shutterstock
About This Quiz
Whether it's a headache, a diabetes diagnosis, or an ankle sprain, it's always smart to start with your primary care doctor - but your situation may be better suited for a physician with a specialty.

From pediatricians and OB/GYNs to medical microbiologists and ophthalmic plastic and reconstructive surgeons, there are a lot of medical specialists ready to help diagnose, treat, and prevent any disease or injury you may suffer from, from head to toe.

It wasn't always that way. As far back as the ancient Greeks, physician Hippocrates of Kos is considered the father of modern medicine in the history of medicine and early medical works, but back then, physicians were generalists, helping patients with everything from disease to injury. Otolaryngology is the oldest medical specialty in the U.S., and it wasn't until the 1930s when 13 medical specialties were officially recognized in the United States, with boards established to certify qualified medical professionals.

Let's see if you know your anesthesiologist from your urologist, your podiatrist from your psychiatrist, and everything in between.