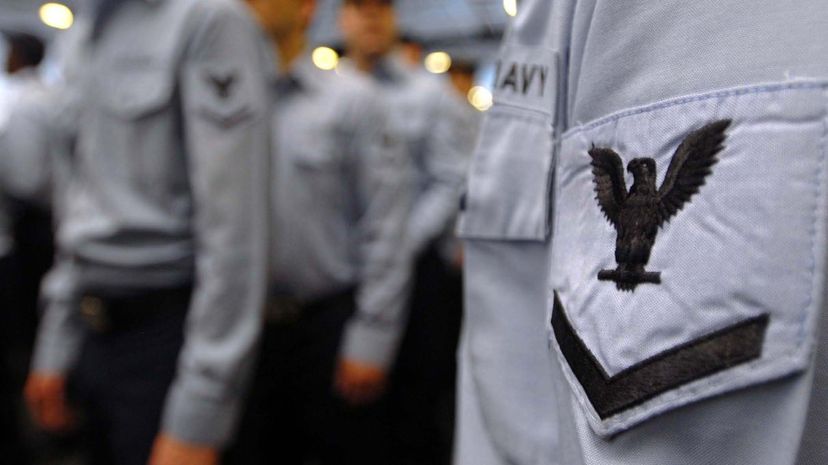 Image: Wiki Commons by U.S. Navy photo by Mass Communication Specialist 3rd Class John Suits / Released
About This Quiz
Uniforms have become a way we identify people in our culture. If you're wearing your uniform, someone can tell you what school you go to, what team you play for, where you work, or even what social club you represent. Large companies like putting people in uniforms to ensure customers feel as though they are getting the same service every time they walk into a location. 
However, if you ask them, most people will tell you that they associate uniforms with the armed forces. Why? Because uniforms are incredibly important to members of the military and armed forces, but few know that the type of uniform a member of the armed forces wears can actually tell you their rank. In the military, your uniform is your identity. You're a part of something bigger than yourself, and your uniform tells people whether you're the one giving the orders, relaying the orders or carrying out the orders. Can you tell the difference in ranking by a uniform?  
Check out these side-by-sides, and see if you can ace this quiz. We'll give you two uniforms, and you tell us who outranks whom. Even the biggest military buffs we know get at least one wrong. Can you beat them?
Wiki Commons by U.S. Navy photo by Mass Communication Specialist 3rd Class John Suits / Released