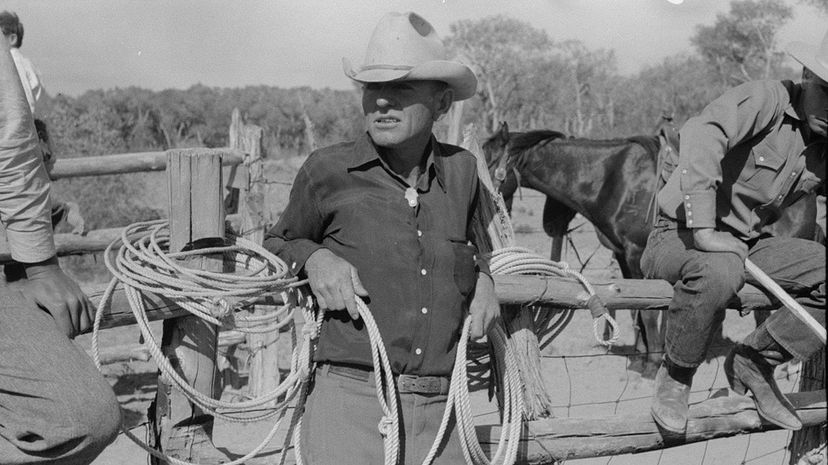 Image: Wiki Commons by Russell Lee
About This Quiz
Most cowboys rode in the American West if they were real people. Characters might not have. In the real world, we're restricted to the down-to-earth type of things while fiction allows us to explore possibilities and what could have been. For cowboys and cowgirls, days were typically spent on a farm or riding horses—sometimes even participating in competitions or hanging out at the saloon. For the cowboys and cowgirls in fiction, life could be a whole lot more. Fictional cowboys are no stranger to the unknown, for example.
Often, real and fictional cowboys have a lot in common. In some way, they're often both tied to horses, and most can be considered as overall great people. They often share the same homes and travel on the same land. Sometimes. fiction can imitate real life where real cowboys might show up in stories or movies. These cowboys often left behind stories and legacies worthy of being told. Many real cowboys owned their own ranches where they lived and worked on a day-to-day basis.
So, do you think you know your cowboys well enough to remember if they really lived, or if they were made up? You'll have to prove your knowledge by taking this quiz!
Wiki Commons by Russell Lee