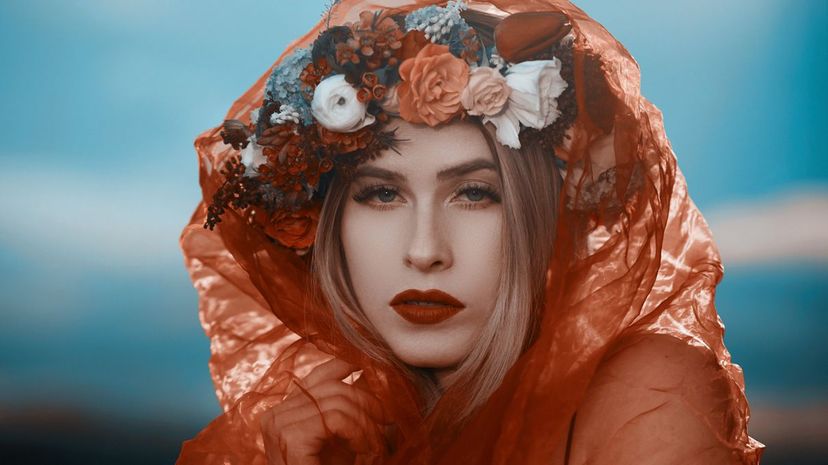 Image: stock_colors/E+/Getty Images
About This Quiz
In the song "Gucci Gucci," Kreayshawn raps, "We stuntin' like, Gucci Gucci, Louis Louis, Fendi Fendi, Prada! Basic [witches] love that [stuff] so I don't even bother." Since this song hit top charts, ironically, you can bet that a ton of basic witches loved it. Still, that doesn't make Kreayshawn basic. Do you see what I mean? 
If you don't, you might just be basic yourself! Don't worry, though. While the word is often used pejoratively, it can also just be a fun way to poke fun at loving the stuff everyone loves, anyway. It's complicated, I know (like, the opposite of basic). Fortunately, though, with a little analysis of the nuances of your Starbucks orders, we can get a pretty good idea of just how basic you truly are.
So, do you frolic around in a flower crown at Coachella, waiting anxiously for Ariana Grande? Do you pray each night for an unlimited supply of Diet Coke and Lululemon leggings? Do you often "detox" or "cleanse"? Do you anxiously anticipate Sunday brunch followed by a long, hard Soul Cycle sesh? (I know we know a lot about "basic" things, but I swear we're not basic ... really! ... OK, maybe a little.) 
Let's find out whether you're stuntin' like Kreayshawn or Keeping Up like the Kardashians! There's only one way to know for sure—take the following (super basic) quiz.