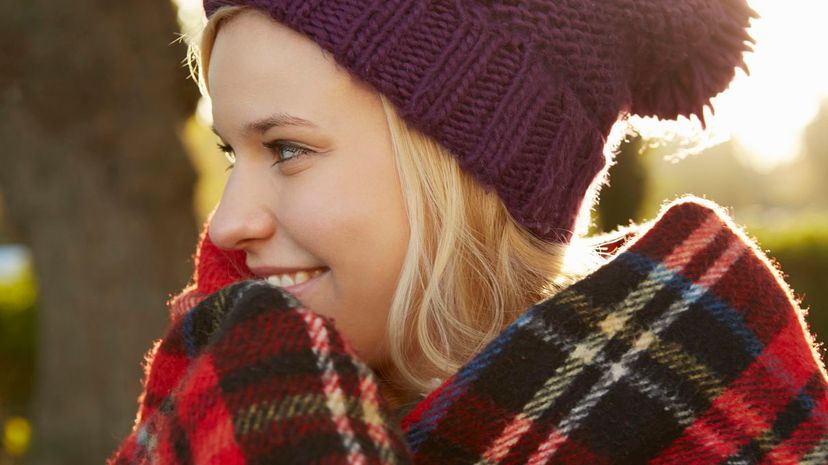 Image: Emma Kim / Cultura / Getty Images
About This Quiz
You know the words to "O, Canada," and you can recite all of the provinces and territories straight from your head. But that's not all that being Canadian means! Some of it may involve the stereotypes that may (or may not) be true. Sure, Canadians love to go to Tim Horton's but we don't live in igloos as many people may think! Are you ready to find out just how Canadian you really are?
You wake up in the morning, you grab the bagged milk and make your breakfast of pancakes and maple syrup. You clear the snow off your car and drive to work where you have a poutine for lunch. Later, you come home and flick on the TV to watch "This Hour Has 22 Minutes." OK, so maybe this isn't exactly your typical day, but many elements might have some similarities! You might eat a poutine here and there, but you might also say "eh" more often than you think. Of course, there is more to being Canadian than just the way you talk and the things you eat.

If you think you're as Canadian as it gets, then now is your chance to prove it. Take the quiz if you're ready to find out how Canadian you really are!