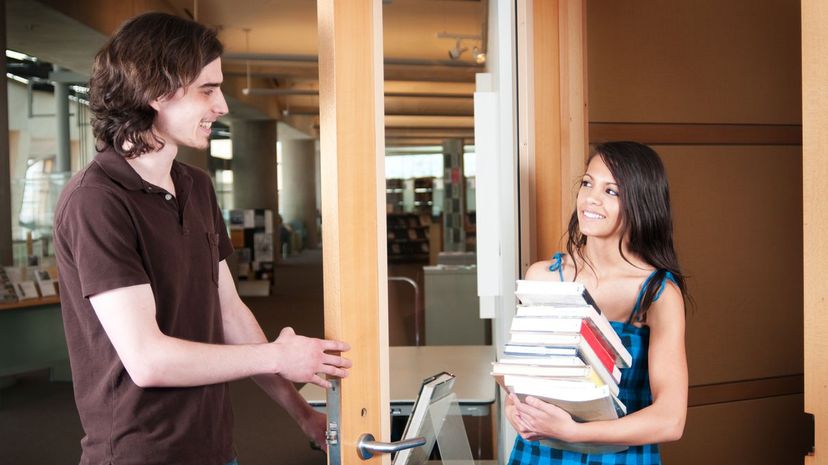 Image: msderrick / E+ / Getty Images
About This Quiz
Walking down any street in Canada will reveal dozens of people saying they're sorry (usually for something they weren't responsible for in the first place, such as someone bumping into them), doors being held open for any person who even looks in the direction of an entrance and directions being given to anyone who seems evenly mildly confused about their whereabouts. Being polite isn't just a stereotype when it comes to Canadian culture; it's an important part of how our society functions, from neighbourhoods to suburbs and all the way up to Parliament Hill in Ottawa. 
So how polite are you on a day-to-day basis? Are you more likely to solve problems using kindness and empathy, or do you get grumpy when the going gets tough? These questions will determine the extent to which your manners fall within Canadian norms — is politeness a regular part of your life, or do you have to make an effort to put the needs of others first?
If etiquette isn't a huge part of your life, don't worry! The best part about Canadian politeness is that it isn't good manners to leave someone in the dark. We're always happy to offer helpful lessons on developing the manners of a Canadian!