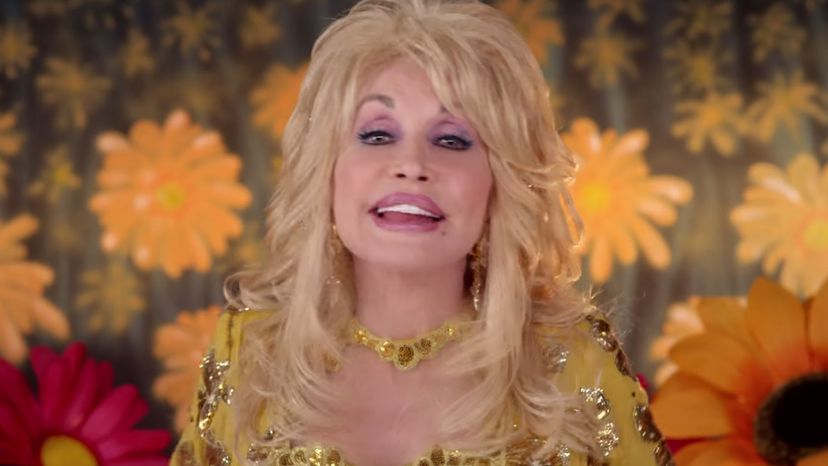 Image: Sony Music Ent.
About This Quiz
Did you know that singer-songwriter Dolly Parton has received more awards than any other female country music star? It's true! Forget Taylor Swift; Dolly has had 26 #1 Billboard songs, 42 top-10 country albums and 110 singles. Thanks to this incredible career, Dolly Parton's name has become almost synonymous with country music. However, because of her roles in classic comedies like "9 to 5" and "Steel Magnolias," fans of every type of music have developed an appreciation for Parton's warm and winning personality.
But Dolly is more than a Southern blonde with a rhinestone-studded wardrobe. Because she grew up in Appalachia with very little money, Parton truly cares about giving back to others. In 1986, she opened her amusement park Dollywood, which brought many jobs to her home region by becoming the biggest attraction in Tennessee. The Backwoods Barbie also funds a major literacy program, the Imagination Library.

If you're a big Dolly fan, this is the quiz for you. We're going to ask you about how much make-up you wear, whether cowboy boots are cool, if you dig the taste of moonshine and whether you can play the guitar. By the end of the quiz, we'll have come up with a rating that will tell you exactly how much of a Nashville Queen you are! So, unless your name is Jolene, please come play this quiz!