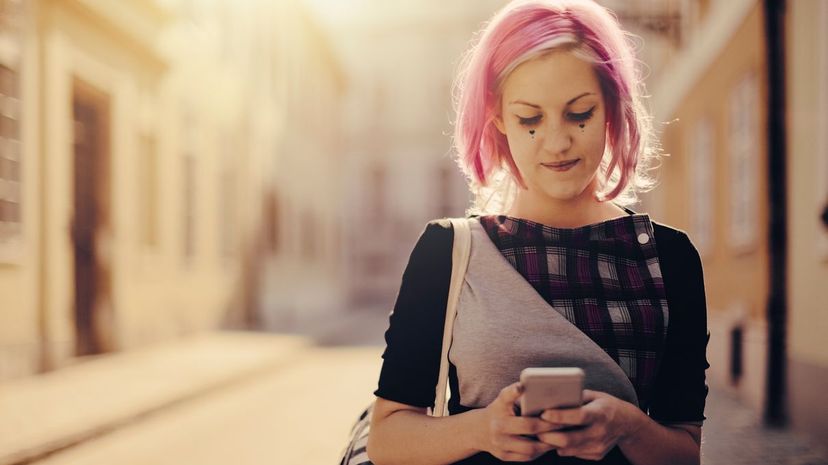 Image: Eva Katalin Kondoros / E+ / Getty Images
About This Quiz
Do you know what an e-kid is? Urban Dictionary defines the latest Gen Z craze, e-kids (known separately as "e-girls" and "e-boys"), as having a "semi-emo" personality and fashion style, mixed with "modern hype beast fashion." While they're encountered online far more often than in real life, e-kids tend to have popular TikTok, Instagram and Twitter profiles. Fond of complaining about their loneliness to get sympathy, e-kids enjoy other self-consciously "weird" people, including celebs like 6ix9in, Billie Eilish, Joji and Lil Peep. 
E-girls and e-boys differ somewhat in their style. E-girls embrace a provocative childishness, mixing heavy pink blush with black winged eyeliner and drawn-on heart beauty marks. Their hair is often dyed in two-toned colors and held back with girly barrettes. E-boys, on the other hand, wear their messy hair parted in the middle. Fond of layering long-sleeved shirts under short-sleeved shirts, they embrace a '90s skater style, accessorizing with silver chains. Both groups enjoy emphasizing their sadness, adopting a modern goth attitude. 
Do you want to know whether there's a little bit of e-kid in you? This quiz can help. We're going to diagnose your exact percentage of e-kidness, using a series of extremely scientific questions. Do you think you can handle the truth? Then put "Bad Guy" on and come play this quiz!