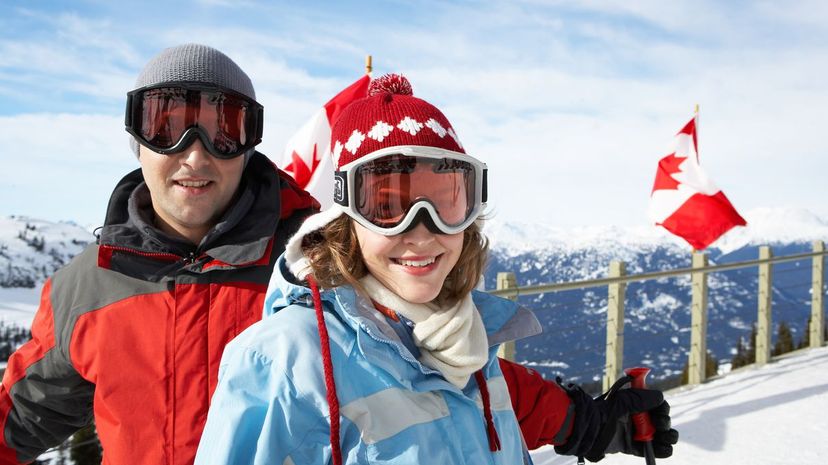 Image: Noel Hendrickson / DigitalVision / Getty Images
About This Quiz
Ask anyone outside of Canada what they think about the country, and you'll probably get a wide variety of answers. Many people know all about the many Canadian stereotypes that are associated with the North, such as a love of hockey, having pet moose and even living in igloos. While some of these stereotypes might be true to an extent, many of them are not. Fortunately, more and more people around the world are starting to learn more about the true nature of Canada.
One very true stereotype is every Canadian's pride in the country. There's a whole lot of it, which is shown in many ways, like Canada celebrations and Canadian flags. As a Canadian, we're sure you've participated in the July 1st festivities in your own way! There are so many truly Canadian foods to enjoy, as well. Of course, Canada is known for its famous poutine. But that's not the only delicious food the country has to offer: Just try anything with maple syrup to see why it's loved so much!
So, think you hit the mark on all of the stereotypes associated with the North? Let's see how much of a stereotypical Canadian you are by telling us about yourself!