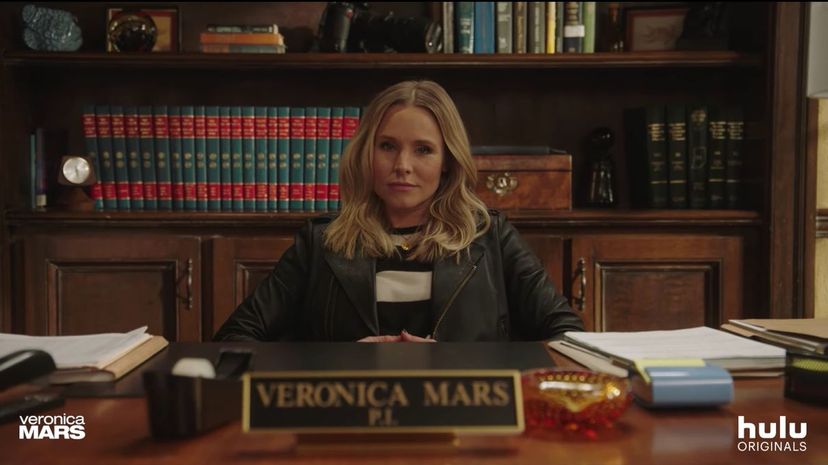 Image: Hulu
About This Quiz
Are you as nostalgic for life in Neptune as we are? There's never been any place on television as uniquely colorful as the coastal town outside San Diego, and no detective as iconic as Veronica Mars. Once a carefree "09er," part of Neptune's in-crowd, Veronica fell from grace hard after her boyfriend dumped her for no apparent reason, her best friend was murdered, and her father lost his position of importance as sheriff of Balboa County. Yet Veronica reinvented herself from the ashes, becoming her father's assistant in a detective agency and Neptune High's go-to problem solver and fixer. 
We loved Veronica for her sarcastic wit, her keen intelligence, and for the soft heart she mostly hid from the world (but just "mostly," hence the tagline at the end of the pilot: "Veronica Mars: She's a marshmallow"). A small herd of appealing guys, including Duncan Kane, Logan Echolls, Deputy D'Amato and "Piz" Piznarski felt the same way. The world would be a better place if a lot more people were like Keith Mars's daughter and protege!
How much are you like this one-of-a-kind teen detective? We've created a quiz to help you find out. Just answer honestly, and we'll tell you how well you'd fit in on the mean streets of Neptune!