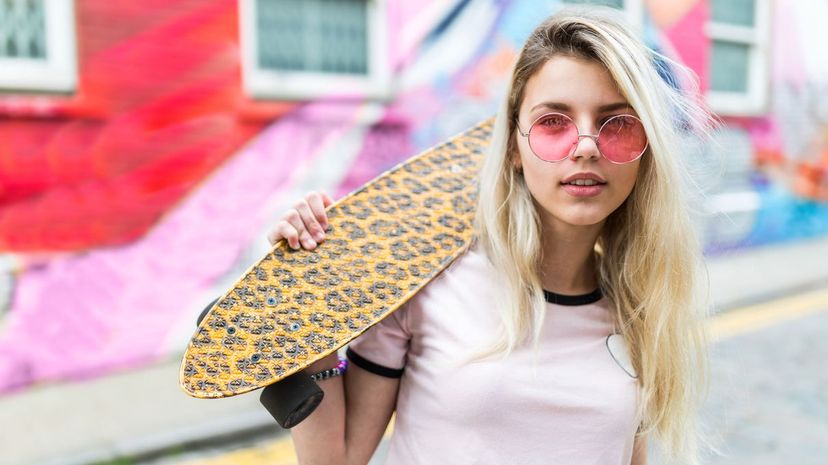 Image: William Perugini/Image Source/Getty Images
About This Quiz
Unless you live under a rock, you know what a VSCO girl is. Her hair is impossibly long and shiny, she carries a Hydro Flask everywhere and she's the subject of approximately one million hilarious TikToks. Folks on YouTube love "transforming" into her with the aid of Birks and basic eyeshadow colors, while on Instagram, your friends "ironically" tag their posts as #VSCOgirl whenever they happen to take place on the beach.
But here's the thing: We're all a little bit VSCO, deep down inside where we're soft bois. After all, staying hydrated is great for your skin, lip balm is necessary for kissable lips and environmentalism is, lol, not that impractical a stance for this point in time. Plus, who DOESN'T want to go to a sunset bonfire party on the beach, fr?
So listen up, buttercups: The point of this quiz is not to make fun of VSCO girls; it's to discover the VSCO girl who lives in all of us. Whether you suspect yourself of being low-key VSCO as heck or if you think there isn't a drop of VSCO running through your veins, this quiz can help you discover the truth! So cue up your favorite chillwave track and let's play!