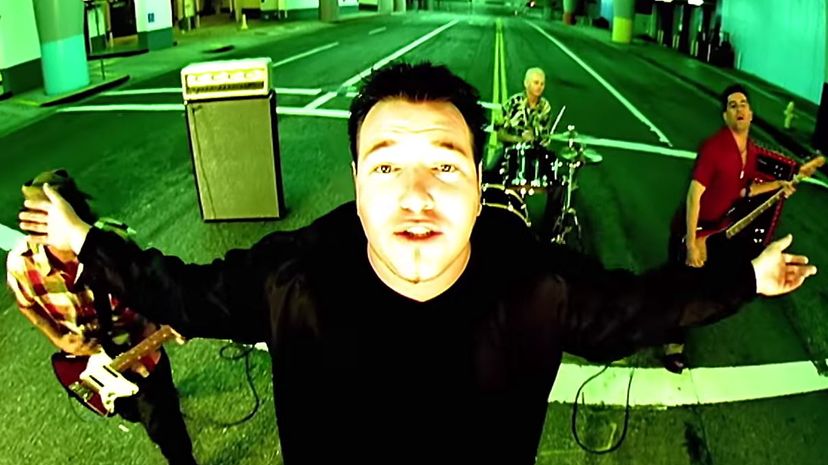 Image: Interscope
About This Quiz
The '90s was an era that was full of BrainQuest trivia questions, Minute Maid juice bars and that "Supermarket Sweep" show, but do you know what really dominated this decade? Music. Songs like "Creep," "Wonderwall" and "No Scrubs" were popular on radio stations, and their lyrics often played into relatable aspects of life. After all, music isn't just about singing and dancing to these tunes, but rather, feeling a connection to them through your own life choices.
Maybe certain songs make you laugh with joy because they remind you of memories with friends. Perhaps other songs bring out your inner tears because you can relate to the sad lyrics. Songs can be painful reminders of heartbreak, stressful situations and broken friendships that will forever be beyond repair. But these are all good things because music is what brings people together. We can all relate to how the music and lyrics make us feel, even if that brings tears to our eyes or smiles to our faces. Because at the end of the day, there's music all around us that reminds us of how beautiful and crazy life is. 
But for now, let's turn our attention to the '90s, so we can find out what song is the soundtrack to your life!