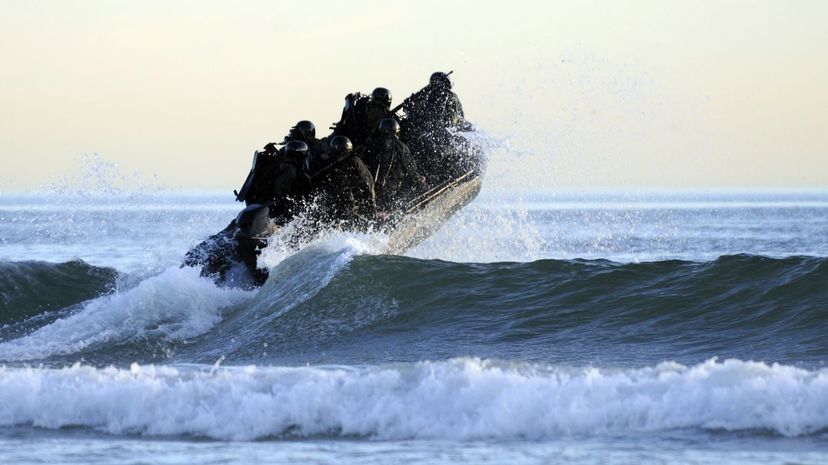 Image: Stocktrek Images / Stocktrek Images / Getty Images
About This Quiz
Over 40,000 new ensigns enter the Navy every year, and only 6% of those new recruits can ever hope to make it into the elite Navy SEALs program. Out of those tough sailors who do make it into training, nearly half of them will drop out before completing. With odds like those, you need to give yourself an advantage and make sure you are prepared!
To become a Navy SEAL, you must not only have the right attitude, but you must also have exceptional physical strength and agility. Throughout this quiz, we are going to size you up against the list of requirements. Our questions will try to figure out your weakest areas, and we'll let you know what you need to do to get yourself up to speed. 
Will your eyesight be an issue or is your behavior going to rule you out? Share the things about yourself that you think would make you a top-notch SEAL, and we will see where you are falling short. While we don't recommend holding your breath for the entire quiz, a good Navy SEAL could handle it. We won't hold it against you if you need to surface for air, but we will let you know what would prohibit you from making the cut. What will it be?