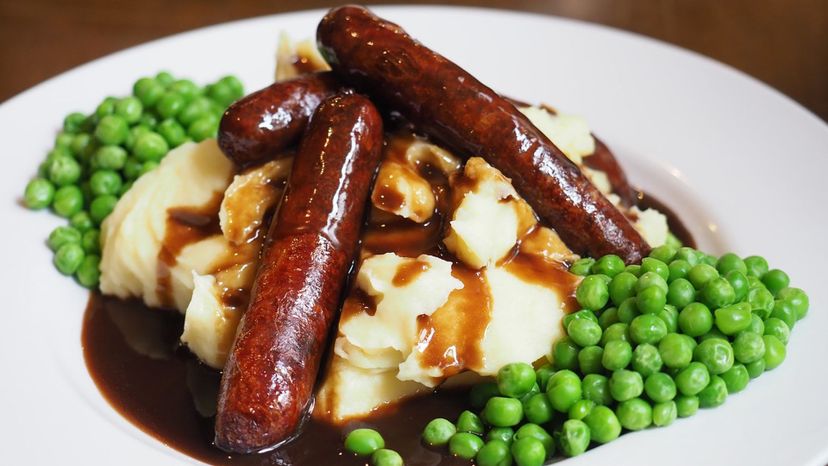 Image: TheAndrasBarta / Pixabay
About This Quiz
When compared to French and Italian cuisines, British food tends to get laughed at. However, it is completely undeserved. While mushy peas, haggis, and plum pudding may not be the most appetizing options on a menu, there are plenty of foods that are delicious. The British love their curry, fish and chips, bangers and mash, strawberries with clotted cream and their scones. 
Many British foods have names that are confusing to the uninitiated, such as bubble and squeak, a full English breakfast, and pasties. Bubble and squeak is a breakfast with bacon, boiled cabbage and mashed or crushed boiled potatoes. Often bubble and squeak is included in a full English Breakfast, which adds a fried egg, sausage, tomatoes, mushrooms and toast to the plate. A pasty is a meat pie associated with Cornwall that contains meat and vegetables in a pastry. 
The Sunday roast is another food that is important to British culture. If you're invited to a British household on a Sunday, you may be served a Sunday roast. A Sunday roast consists some type of roasted meat, roasted potatoes, vegetables, gravy and Yorkshire pudding. 
Are you a connoisseur of British food? Do you think your personality matches up with your favorite dish? Find out with this quiz!