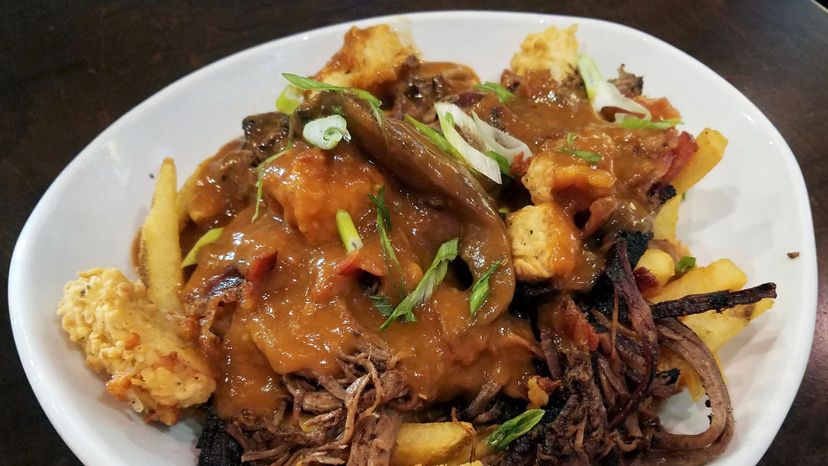 Image: Photo by Cathy Scola/Moment/Getty Images
About This Quiz
When you think of Canadian cuisine, you probably don't have a very big list of items that come to mind. Maple syrup no doubt, maybe something like poutine or a couple of chocolate bars that Canada sells. Maybe bagged milk. That's hardly a culinary legacy. But in fact, there are a lot of foods in Canada that are either local delicacies or just variations that Canadians have really put there own stamp on. 
These are bold, tasty dishes that in a lot of ways represent Canada and its people. And since they're so good at representing the people who make and enjoy them, you have to believe there's a good chance they can represent all kinds of people. And they can! Probably even you.
If you're willing to lend us a hand here and answer a few questions about yourself, we can enlist the help of our Canadian Culinary Quiz Machine and actually determine with a fair degree of accuracy which Canadian delicacy exists deep down in your very soul. Have you always been a rich, gooey plate of gravy-slathered poutine? Does your heart beat to the rhythm of Montreal Smoked Meat and back bacon? Can you feel the call of a Nova Scotia donair? Take the quiz, and we'll find out for sure.