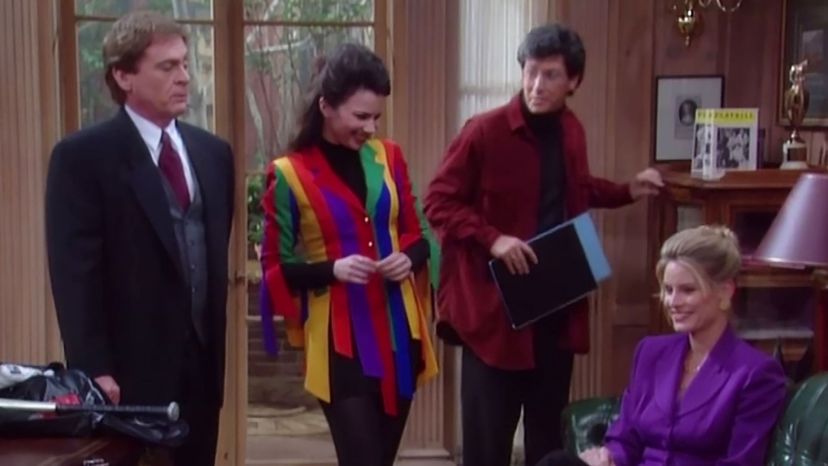 Image: Sternin & Fraser Ink/Columbia Tri-Star/Sony
About This Quiz
"The Nanny" is an American television sitcom that starred actress Fran Drescher as Fran Fine, a Jewish fashionista from Flushing, Queens who became the nanny of three children (Grace, Brighton, and Maggie) of a widowed British billionaire Broadway producer, Maxwell Sheffield. Viewers also meet the sassy butler Niles, Broadway producer assistant C.C. Babcock and Fran's mother, Sylvia. 
Originally airing on CBS from 1993 to 1999, the show was produced by Drescher and her then-husband Peter Marc Jacobson, and it took much of its inspiration from the actress's life growing up in Queens. 
The show was extremely successful, not only receiving numerous Golden Globe and Emmy Award nominations, but it was also the inspiration for several foreign adaptations. 
Which of the many characters from the beloved 1990s television show are you? Will you turn out to be the nosy butler? Will it be the British Broadway producer? Will you be his intelligent and snarky assistant or will you be the nanny? If you would like to find out, you should take this quiz!