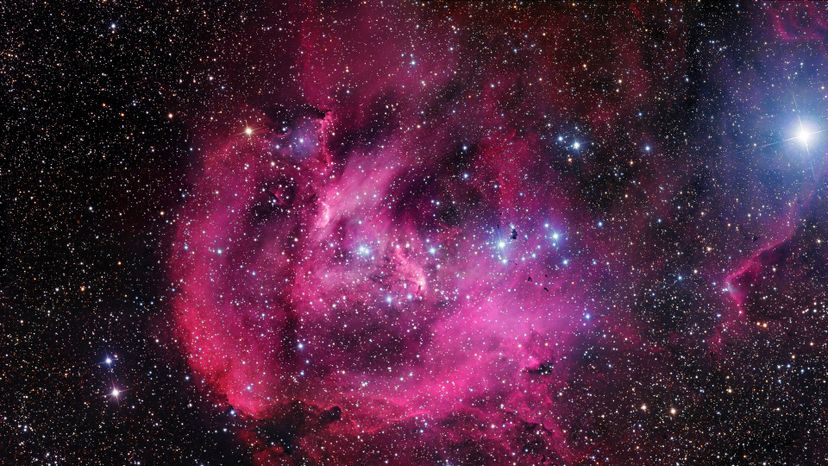 Image: Stocktrek Images/Stocktrek Images/Getty Images
About This Quiz
A constellation is defined as a group of stars which form a recognizable image, named after its apparent form. Most constellations are named after animals, gods, mythological figures and creatures, or regular inanimate objects. 
The naming of groups of stars based on images they seem to form may go back as far as the Stone Age, and even then, people used them to tell stories about their ancestors, as well as the story of creation and mythological tales. Many different countries and cultures have adopted these constellations, with the Greeks alone having dozens of them intertwined in their history. 
There are currently 88 constellations adopted by the International Astronomical Union, the most well-known of which include Orion, Ursa Major, Ursa Minor, Scorpius, Cassiopeia, Lyra, Pegasus, Ophiuschus, Aquila and Canis Major. Imagined constellation images include a swan, a porpoise, a giraffe, a sea monster, a crown, a ship's keel and even a microscope.
Do you know which constellation best represents your soul? Will it be one you have seen while stargazing, or will you be doing some research after this quiz? Well, if you would like to find out just as much as we would, then this is the quiz you need to take.