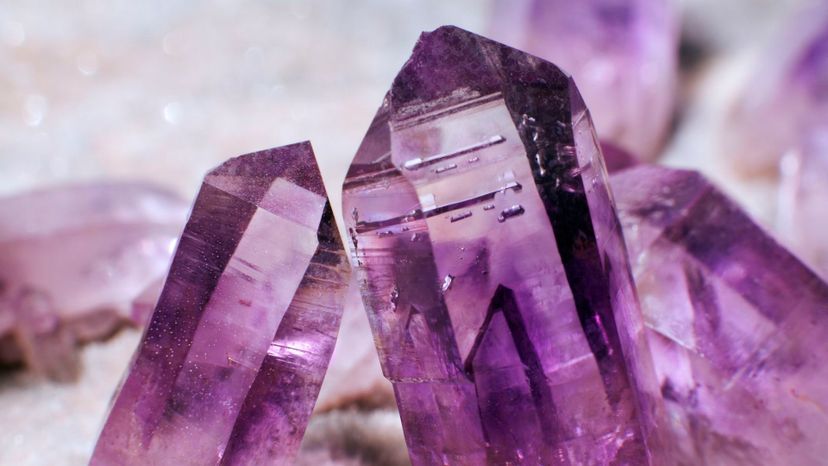 Image: Gizmo/E+/Getty Images
About This Quiz
The world's crystals have long been praised for their ability to help guide energy. Since your soul is pure energy, we thought it would make sense to figure out which crystal best reflects it. Like digging for crystals, we will need to probe deep inside of you to get the answers we need. 

Whether your soul is healing like the rose quartz or your nature is more industrious like the citrine, - that is not an easy question to answer. In fact, we will need to ask you a series of questions. We will need to get to know you as well as your guardian angel before we can decide something so precious and intimate. As you go through this quiz, try to focus your thoughts and allow your subconscious mind to guide the way. It's only with your third eye open that we will be able to match your soul with the right crystal. 
Once you know the crystal that best reflects your inner being, you can use it to further enlighten you on your path to nirvana. First, you must give us the truthful answers to the questions we ask. Then we'll know if you are more like a black tourmaline or another one of Mother Nature's jewels.