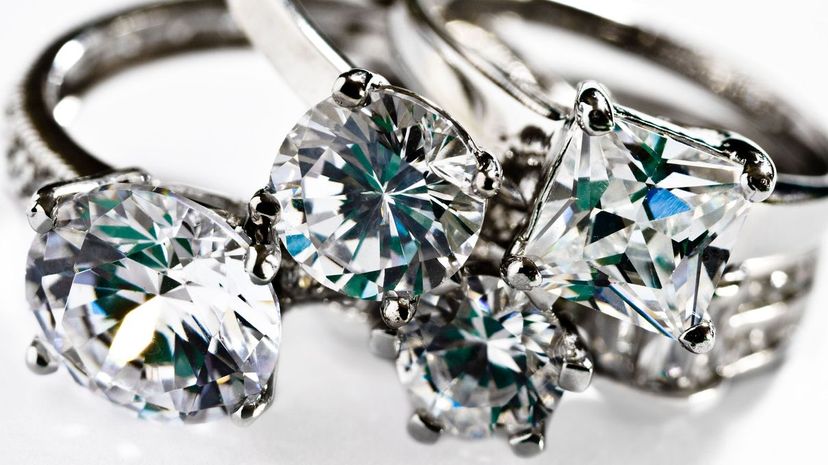 Image: manley099/E+/Getty Images
About This Quiz
Walking into a jewelry store can be overwhelming, especially if you're shopping for special diamonds. With various cuts, carats and settings, how are you ever supposed to know which one looks best on you? There is no science behind it, and sometimes the cut of diamond you like the best isn't the one that looks radiant on your finger. The good thing about going into a store is you can try on a number of pieces in order to narrow down which ones will work the best for you. 
Diamonds naturally occur in the earth and they are rare because of how long it takes for the carbon to compress and chemically form. However, diamonds can now be man-made by mimicking the process that happens under the surface, and the difference is almost indistinguishable. The different diamonds have been inspected and while man-made diamonds are not created naturally in earth, they are still diamonds. One isn't better than the other, and what making them in a lab can do is make them more readily available without the controversy that currently accompanies mining practices. After all, an engagement ring shouldn't be a blood diamond, should it? 
So after all of that, do you still want to know what cut of diamond looks the best on you? Take this quiz to find out!