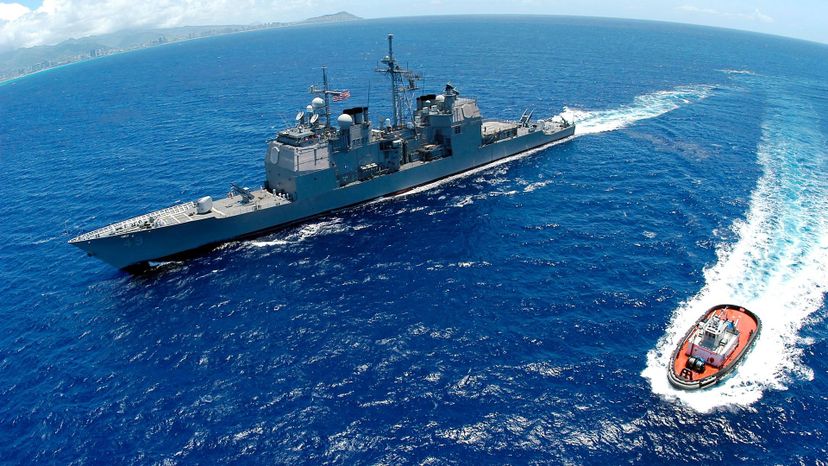 Image: Stocktrek Images/Stocktrek Images/Getty Images
About This Quiz
Do you know why "Remember the Maine" was a powerful rallying cry, or which battleship was present to mark the Japanese surrender at the end of WWII? Know which ships sank at Pearl Harbor, or which country built the largest battleships in history? Take our quiz to prove your battleship IQ!
Boats have been used by military forces around the world for thousands of years to carry fighting forces, transport equipment and even launch attacks at sea. While ships got bigger and bolder over the centuries, it wasn't until the 1880s that the battleship was born. It was during this period that countries began to clad ships with iron plates to resist damage from enemy fire, all while souping up the vessel with powerful guns to take down intended targets. Advances in technology during the time  even allowed military groups to build these battleships without sacrificing speed or power, resulting in some truly terrifying and capable vessels.
This type of ironclad boat became the standard in water-based warfare as WWI dawned, and some of these vessels were even used in WWII. By the 1940s however, the battleship had fallen out of favor thanks to the meteoric rise of military aircraft. Gone were the speedy battleships, replaced by larger aircraft carriers and destroyers capable of carrying an entire fleet of planes. 
While the true battleship was in use for less than a century, the story of these ships lives on. See if you can ace this battleship quiz!