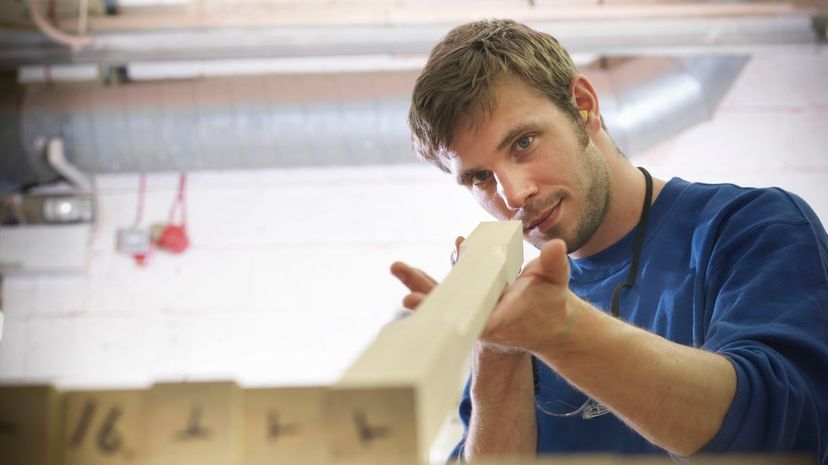 Image: Monty Rakusen/Cultura/Getty Images
About This Quiz
We think you would agree that carpenters are fine tradesmen. With the ability to make something practical, such as a house, or to sculpt a piece of wood into something finer, such as an ornate jewelry box, carpenters practice a skill as old as time itself. Our ancestors used wood to make their homes, keep themselves warm and even to hunt their prey --although a piece of sharpened wood against a wooly mammoth sounds like long odds to me! Yet without this wood and the ability to work it, humankind would not have survived.

But don't be fooled; it certainly isn't easy. It takes dedication, a keen eye, and a love for all sorts of tools. Above all, it takes a love for and knowledge of wood! There is something strangely hypnotic watching a carpenter working in his chosen medium. The way he fashions a thick plank into the leg of a chair, slowly shaping it until it looks the part, and then using a chisel to give it a final shape before sanding it down and applying some varnish to give himself just one piece of his final puzzle.

Carpenters have many tools in their workshops and methods by which they perform their chosen profession. There are also many terms that are unique to carpentry. In this quiz, we are going to test you on them and other aspects of carpentry to see just what you know about the profession. Are you ready? Then let's begin!

Monty Rakusen/Cultura/Getty Images