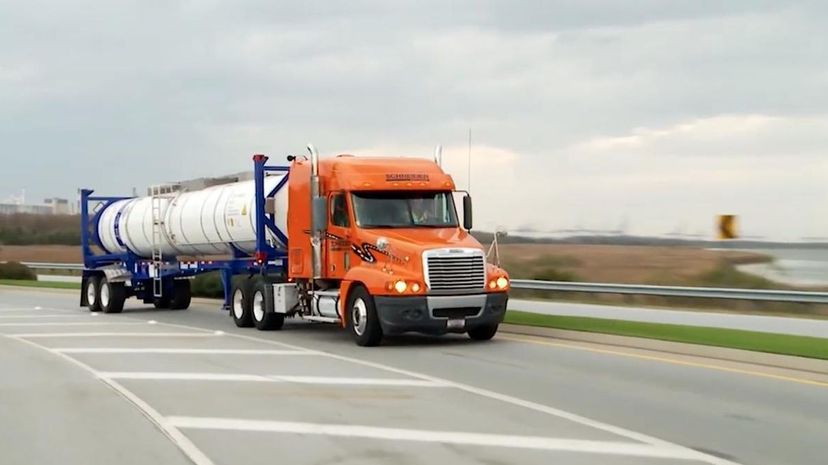 Image: Schneider
About This Quiz
If you've driven on the interstate system of the U.S. for even a short period of time, you've seen them; they're hard to miss! Schneider National trucks are usually painted a distinctive shade of orange that you can identify as far as you can see them. While not all Schneider trucks are orange, the company's vehicles are iconic, and their operators are referred to on the CB as "pumpkin drivers." The company is also generally regarded as one of the best trucking firms in the United States, both in its efficiency and its treatment of its employees. 
If you're chained to a desk or looking for a new career, the life of a truck driver, in general, might be attractive, and working for Schneider, in particular, might seem like a great idea. But are you Schneider material? What do you know about the company — or about truck driving at all? 
This quiz will let you know where you stand — and what you have to learn — when it comes to becoming a pumpkin driver.
Driving a big rig is some of the most demanding work in our society — a lapse of attention or judgment can lead to an accident and any accident in a vehicle that massive can quickly become a major event. Maneuvering a huge vehicle for long hours over long stretches of highway can be taxing. Think you've got what it takes?
This quiz will separate the "drivers" from the drivers, and let you know if you should knock on the door of Al Schneider to start the next leg of your career. Climb on up and let's get going!