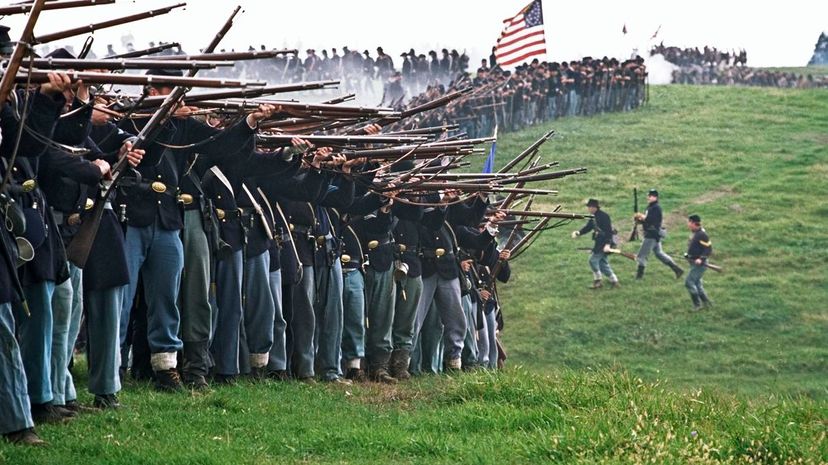 Image: DenGuy / E+ / Getty Images
About This Quiz
Catch up on all that went down in the last 30 days of the American Civil War. This time period was rife with surrenders and drama surrounding Abraham Lincoln's assassination. American slaves were freed, and the nation embraced capitalism like never before. It's time that you prove your knowledge of these events and more.
Following the Civil War, the U.S. Congress ratified the Thirteenth Amendment, abolishing slavery. The act put an end to the issue that had helped to spark the bloodiest war in U.S. history. On the flip side, emancipating America's slaves crippled the South's agrarian-based economy. It took years for the South to gain economic footing after the war, and the farmland that the war nearly destroyed took just as long to recover. Both Union and Confederate soldiers would remark about how devastated the South looked when fighting ceased between the North and South. Bullet-riddled buildings were a common sight; scorched crops were another. Things got so bad that Confederate President Jefferson Davis, who fought for the South until the very end, scraped together the last of the Confederacy treasury to aid hungry, destitute or even homeless Confederate soldiers returning from battle.
But things were not all bad during the Civil War's last days. Come on and weigh in on these war facts after a hefty scroll!
DenGuy / E+ / Getty Images