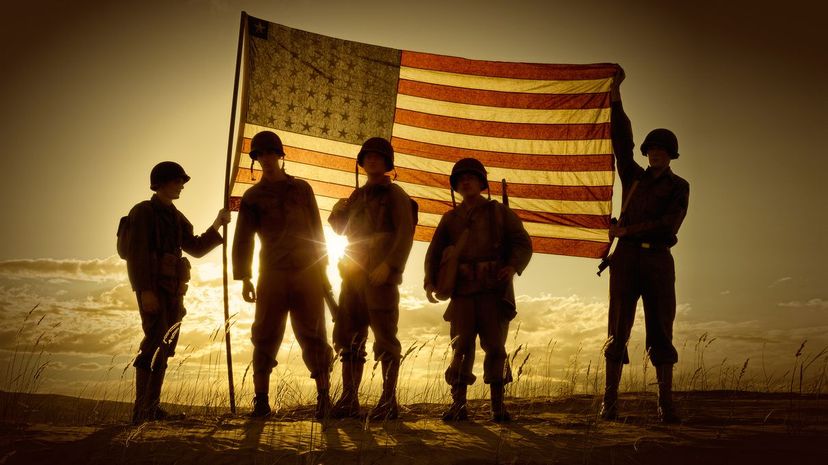 Image: LifeJourneys / E+ / Getty Images
About This Quiz
Get to know how events that occurred during the last month of World War II reshaped world politics. Give the best answers possible for our detailed inquiries to finally realize your level of smarts. No matter how you score, you are sure to learn some fantastic Second World War facts along this journey.
World War II is still considered the most important war that ever took place on planet Earth partly because nations on both sides of the conflict experienced major changes as a result of the war's outcome. And you probably have guessed already that most of the pivotal changes happened during the last month of the war (or their seeds were planted, so to speak).
The Soviet Union's last-minute turn-up at the end of World War II caused a considerable ripple effect.
Germany was split into communist East Germany, which was aligned with the Soviet Union, and capitalist West Germany. But this setup only lasted until 1989 when Berliners tore down the enormous wall that separated the two halves before the country reunified in 1990. At the same time, Korea's division status (into North Korea and South Korea) remains until today; the two countries continue to squabble over issues that began at the end of World War II. Moreover, the war was so taxing on the world's superpowers that a whole slew of annexed states managed to declare independence at the end of the war without a hitch. 
Scroll on through to see about these newly independent states and absorb more post-war facts!
LifeJourneys / E+ / Getty Images