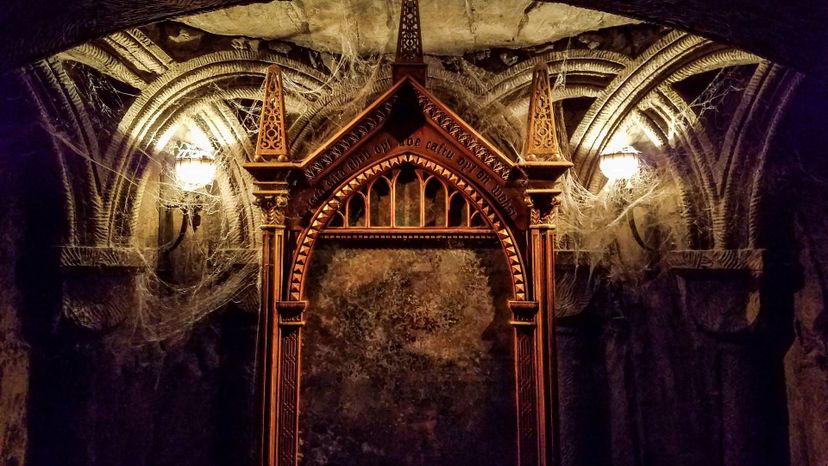 Image: Wiki commons by Universal Studios
About This Quiz
There are many unique objects found in the wizarding world of Harry Potter, including the time turner, the three deathly hallows (the Elder wand, the invisibility cloak, and the resurrection stone), the marauder's map and the philosopher's stone, but one of the most unique happens to be the Mirror of Erised. Of course, many of these items are available in toy form for Potterphiles, but wouldn't you like to have the real ones?

This mirror, which was once hidden in the Hogwarts castle, and first heard of the first novel "Harry Potter and the Sorcerer's Stone," shows the person who looks into it, the reflection of their heart's desire which usually varies from person to person. When Harry Potter himself looked into it, he saw himself surrounded by his parents. Ron Weasley on the other hand, saw himself as head boy and winner of the Quidditch cup. 
What would you see if you looked into the Mirror of Erised? Will you, like Harry, see your family? Or will it be another person, your significant other perhaps? Whatever the case may be, there is only one way to find out what or who it is, and that is by taking this quiz!