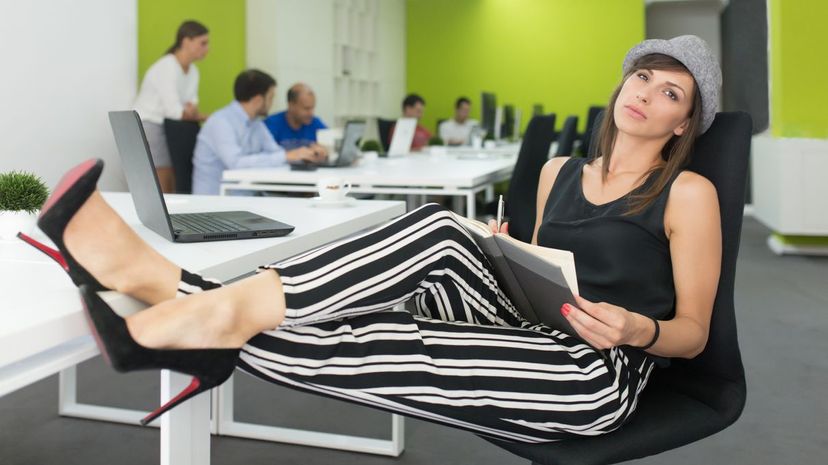 Image: SrdjanPav/E+/Getty Images
About This Quiz
The practice of adjusting your space to maximize comfort, productivity, and happiness is called ergonomics, and it's actually really important. Simply ensuring that all workspaces have access to direct sunlight can reduce turnover, so strong is the impact on mental and physical healthy. Indeed, a company once had a problem with a break room that employees kept insisting was too cold. They replaced radiators, improved ventilation, and installed a thermostat. The room was not cold. Finally, an ergonomic specialist pointed out that the walls were blue. The company repainted them orange, and the complaints went away.
Good ergonomics can really affect how you feel about going to work and what you get done while you are there. These days, the nine to five is basically old news. The "eight til late" may not rule over all of us, but it's quite standard for forty hours per week to be a floor, not a ceiling. It's thus a very good idea, if you can, to ensure that you spend those hours in a space that doesn't make you want to crawl into a hole or bid a ceremonial farewell to the sun. Sensible employers try to make the space practical, comfortable and customizable.
What does your space tell us about the work you do, how you feel about it, and where you might be headed? Take this quiz and we'll figure it out!