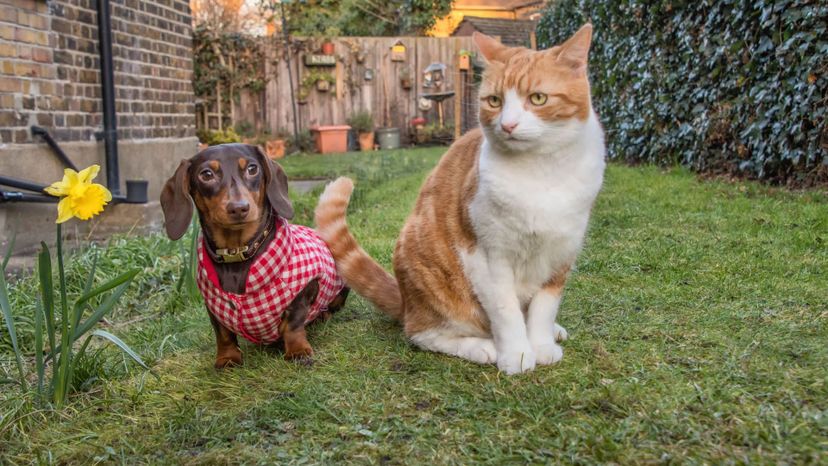 Image: cuppyuppycake/Moment/Getty Images
About This Quiz
When it comes to cats and dogs, there are four different schools of thought.  The first is the group of people who live to love their pups.  They tend to be extroverted, and because of the popularity of hounds amongst the populace, most people can identify with dogs more than cats.  Additionally, the people who are considered both dog and cat people as well as those who don't like either dogs or cats tend to behave similarly to those who love dogs. The final group is the people who live, eat, breathe, and sleep cats.  These folks are more likely to be introverted and neurotic: however, they are very open to new experiences and they value their individuality.  
Just like the types of people who love their animals, there are specific breeds of cats and dogs that have different traits.  For example, Main Coon cats and English Bulldogs are both pretty mellow animals, enjoying nothing more than a cozy couch with their owners.  Siamese cats and Chihuahuas are both very vocal animals that can become sassy at the drop of a hat.  
We've taken the best of dog and cat breeds, compared them, and created some combinations of the two.  Which kitty and puppy combination do you think you are?  One way to find out is to take this quiz!