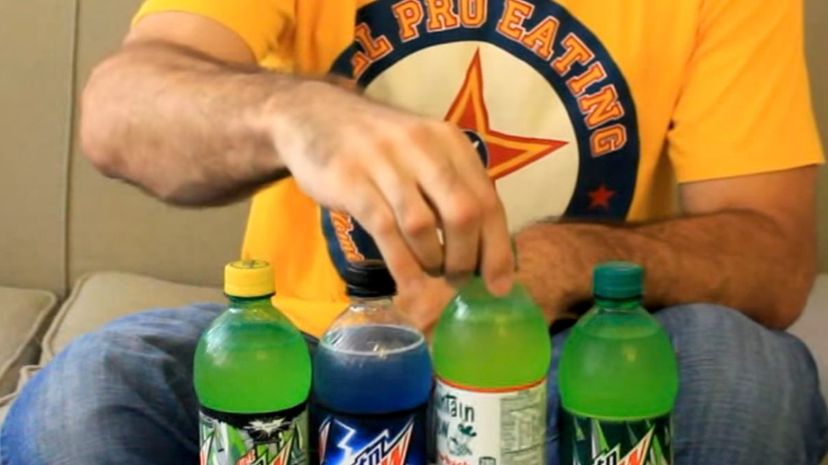 Image: FreakEating By Youtube
About This Quiz
Barney and Ally Hartman invented Mountain Dew back in 1940. The formula was tweaked in 1958, and it's been a staple of the Pepsi line up since 1961. That's a lot of years on getting jazzed on a pseudo-citrus sugar bomb that refreshes like nothing else.  
And not only has Mountain Dew thrived, it's grown like a weed. Original gave way to dozens of different flavors. Some have just been limited-time offerings, some are only available in certain places and others have carved a niche for themselves as flavors that stand on their own two feet. There's a heck of a lot of Dew to go around, and at least one probably appeals to everyone, assuming you like soda, or pop, at all depending on where you live. 
Since Mountain Dew offers such a great variety, it seems entirely plausible to guess that the different varieties may even represent the different personalities of people in the world. What Dew do you do? If you answer some questions for us, we'll not only learn about your Dew proclivities, we'll nail down your sweet, carbonated inner self and determine which Dew is the internal you. Can you believe it? Take the quiz and do the Dew for you!