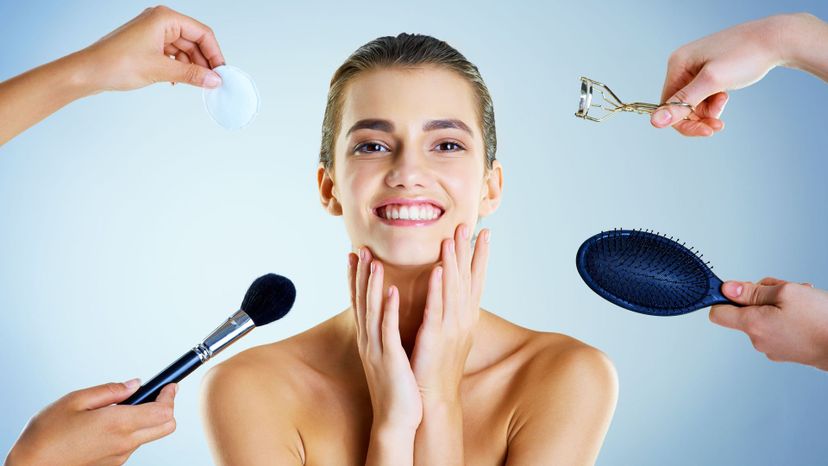 Image: PeopleImages / E+ / Getty Images
About This Quiz
Do you dab with your fingertips or blend with a sponge? This answer and 29 others on this quiz will determine what you know about the cosmetic cosmos. You'll be queried on the techniques for applying makeup, how to select the right foundation for your skin tone, the best eyeshadow for your eye color and more. And to be a true makeup maven you'll need to identify the latest trends.  
You'll notice throughout each decade the makeup pendulum swings from one end to the other. In the 1910s you didn't want to be seen "wearing" makeup because that was only for women of the stage - or the street! So the look was pale, with a light lip stain and mascara. The Roaring Twenties swung the pendulum the other way, with dark smokey eyes and ruby red lips. Swinging from the natural, hippie look of the '60s to the '70s disco decade, super bright colors became the makeup of choice. Today anything goes, from dying your eyebrows blue or orange to having a clean, healthy glow. Just be sure you know how to apply your makeup properly to get the results you want. 
Take the quiz now and find out if you make the grade.